This $23,000 Nikon DSLR Kit on the ISS Had a Delivery Fee of $130,000+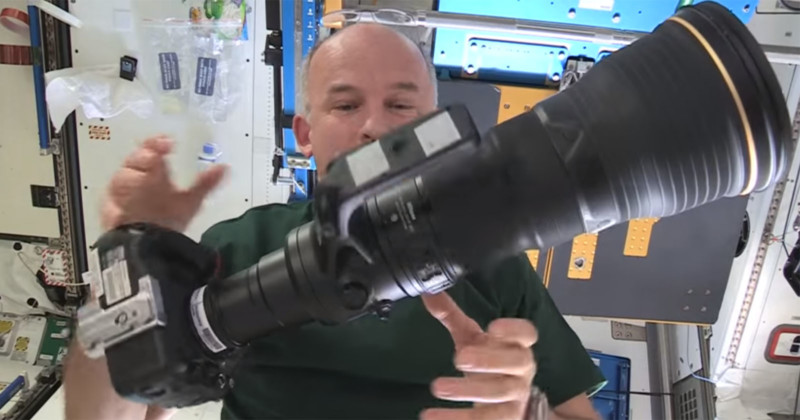 The astronauts onboard the International Space Station get new cameras delivered from time to time — 10 Nikon D5s arrived in late 2017 after NASA ordered 55 of them. But did you know that it's extremely expensive to stock the ISS astronauts' camera arsenal? That camera kit you see above cost at least $150,000 to send to the space station.

This past weekend, German ESA astronaut Alexander Gerst
Tweeted photos
of himself giving Russian cosmonaut Sergey Prokopyev a haircut in the Zvezda Service Module. That service module
is where the station's Nikon gear is mounted
to the walls, so Gerst's photos provide the latest look at what camera gear the astronauts are shooting with.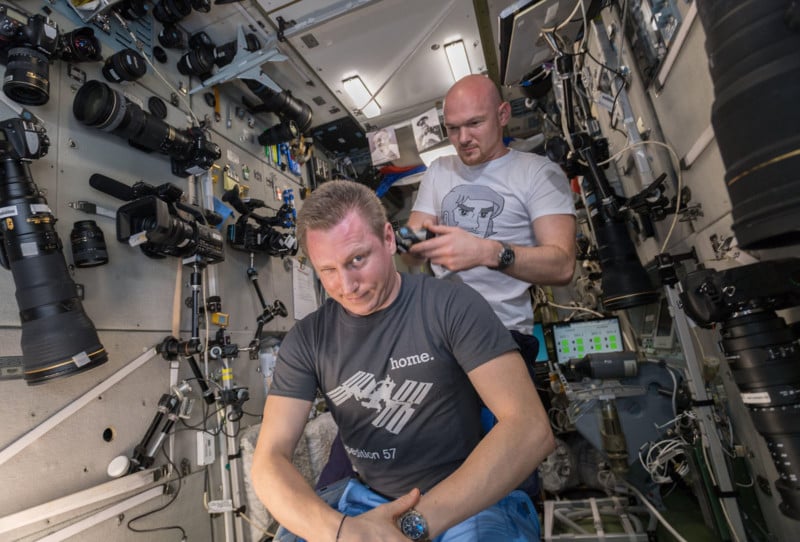 In a discussion about Gerst's photos on Reddit, Redditor ultrahello points out that it costs $10,000 per pound when delivering anything to the ISS.
Business Insider did some calculations back in 2016 and found that NASA's old space shuttles could carry 50,000 pounds of cargo on each $500 million launch, meaning it cost about $10,000 for each pound of cargo.
Nowadays, with the shuttle program retired, launches by companies like Orbital Science and SpaceX have costs that range between $9,100 and $43,180 per pound. So it's pretty safe to say that it still usually costs at least $10,000 per pound to deliver anything to the ISS.
Back to that Nikon DSLR kit above. A $6,500 Nikon D5, $500 Nikon 1.4x teleconverter, and $16,300 Nikon 800mm f/5.6E lens will set you back $23,300 if you buy the kit at retail prices.

But the camera weighs 3.11 pounds, the teleconverter weighs 0.4 pounds, and the lens weighs a whopping 10.10 pounds for a total weight of 13.61 pounds.
At a low-end estimate of $10,000 per pound, it costs $136,100 to ship this camera kit without any packaging or accessories.
So with the price of the gear included, it costs a whopping $150,000+ to send this single camera kit up to space for astronauts to capture their beautiful photos of Earth.
With so many cameras and lenses on the ISS these days, including that new RED 8K camera delivered this year, it's clear that space agencies of the world have invested eye-popping amounts of money for high-quality ISS astronaut photography.
---
Image credits: Header still frame from video by NASA