The Intrepid Enlarger Turns Any 4×5 Camera into a Darkroom Enlarger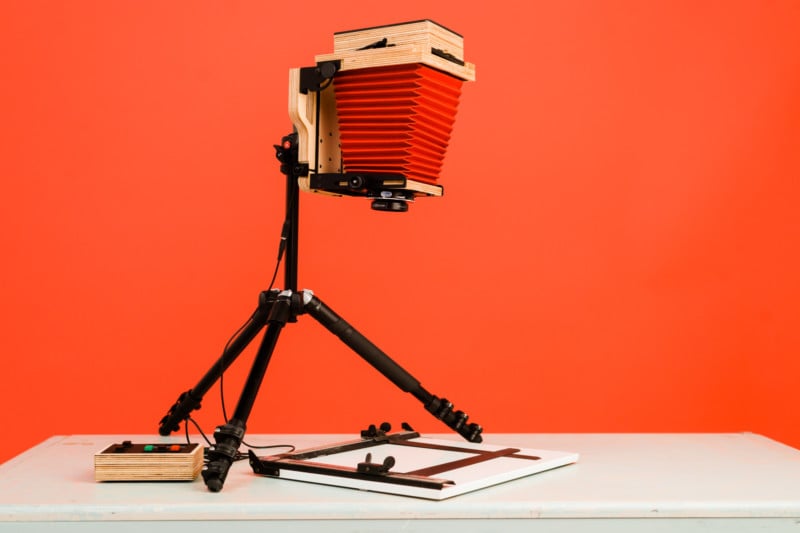 After launching its affordable 4×5 large format camera in 2014, Intrepid is back with a new product called the Intrepid Enlarger. It's an attachment that turns any 4×5 camera into a darkroom enlarger and negative digitizer.


"Traditionally enlarging and printing from your negatives has been reserved only to those with the space and budget for professional darkroom setups," Intrepid says. "But The Intrepid Enlarger is not like other enlargers – it is a simple, small, lightbox that attaches to a 4×5 camera (just like a film holder)."
The Intrepid Enlarger kit consists of a Lightbox attachment compatible with any Graflok 4×5 camera, a programmable Timer for controlling exposure, swappable carriers for film, a multigrade filter holder, and a lens board for mounting enlarger lenses. The resulting enlarger can make prints from 4×5, 120, and 35mm film.
After you're done making prints, the Intrepid Enlarger can be folded and tucked away. It's so portable that you can bring it with you on trips to do darkroom work on-the-go.
Outside a darkroom, you can also use the Lightbox by itself to create high-quality scans from your film using a camera, tripod, and computer/smartphone.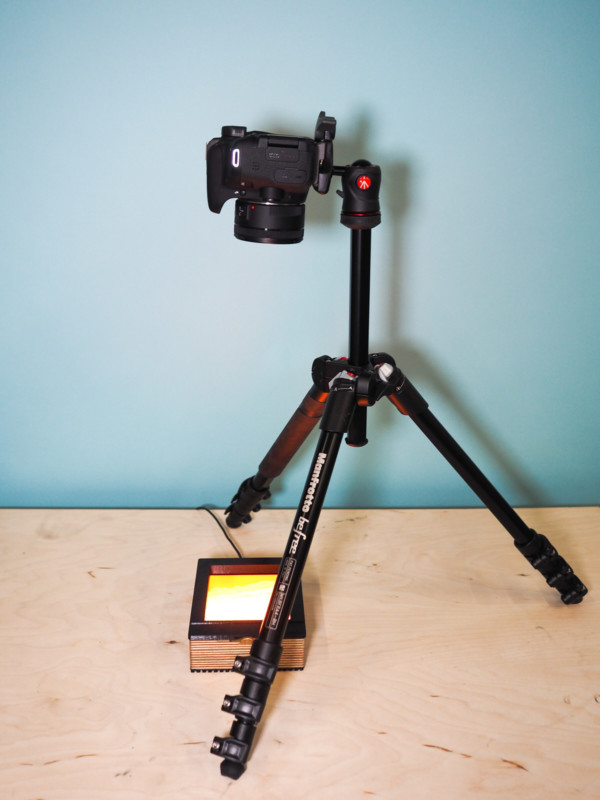 Here's a 1.5-minute video introducing the Intrepid Enlarger:
The Intrepid Enlarger is being launched on Kickstarter, where it blew past its initial $20,000 goal in the first 20 minutes of being online. Assuming the project delivers on its promises, a pledge of about $222 will get you the basic 4×5 enlarger kit while a pledge of $274 gets you the full enlarger kit with all the film carriers.