DJI Unveils the Mavic 2 Pro and Mavic 2 Zoom Drones
DJI has officially announced the successor(s) to the popular Mavic Pro camera drone that was announced back in September 2016. Instead of one drone, there's two: the Mavic 2 Pro and the Mavic 2 Zoom.


Mavic 2 Pro
The Mavic 2 Pro features the new L1D-20c camera designed by the legendary camera brand Hasselblad — a camera that boasts Hasselblad's Natural Colour Solution (HNCS) technology, which helps "users to capture gorgeous 20-megapixel aerial shots in stunning color detail," DJI says.
DJI reportedly acquired the company by buying a majority stake in early 2017.
Inside the camera is a 1-inch, 20-megapixel CMOS sensor with a f/2.8-11 aperture. The sensor size is the same as what's found in the Phantom 4 Pro drone and is a significant size boost compared to the 1/2.3-inch sensor found in the original Mavic Pro.
Pro video features include 10-bit Dlog-M (records 1 billion colors and yields greater dynamic range for grading) and 10-bit HDR Video (plugged into a 4K TV with HLG, the footage will have the right color tones).
Here are some official sample photos captured with the DJI Mavic 2 Pro: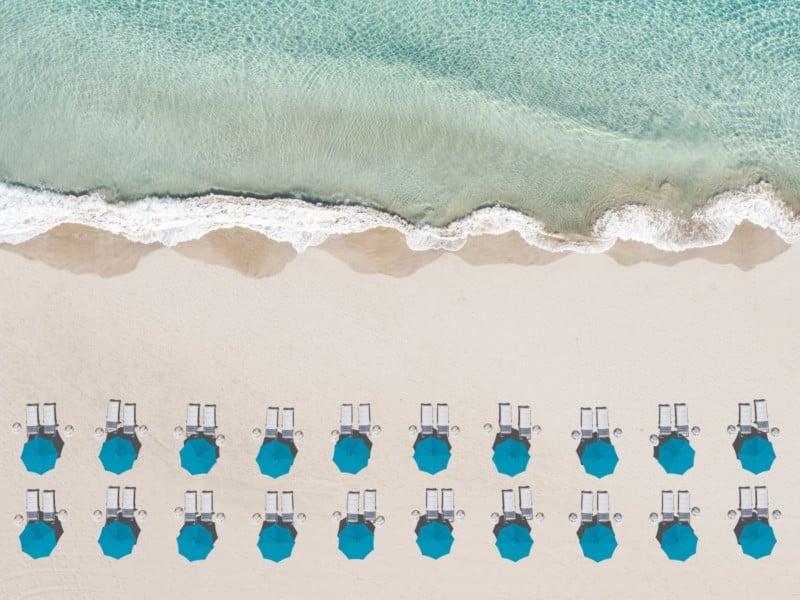 Mavic 2 Zoom
The Mavic 2 Zoom opts for flexibility. It features a 24-48mm optical zoom camera in front of a 1/2.3-inch 12-megapixel CMOS sensor.
Despite its smaller sensor, it has a Super Resolution mode that allows it to capture 48-megapixel still photos by combining 9 separate shots.
On the video front, the Mavic 2 Zoom can do 4x Lossless Zoom FHD Video and Dolly Zoom shots.
Shared Features
Both folding Mavic 2 drones can capture 4K video at 100Mbps onto 8GB of built-in storage. The storage can be expanded through the microSD card slot.
Controlling the drones is aided with DJI's OcuSync 2.0 image transmission system that sends a 1080p live view to the smartphone in the remote from up to 5 miles away.
The Mavic 2 line is also compatible with DJI Goggles.
The maximum flight time of both is 31 minutes at a top speed of 44mph (70.8km/h). Each has 10 sensors for obstacle avoidance in all directions, and DJI has upgraded the drones' "brain" for better subject tracking and obstacle avoidance.
DJI has worked on stealthiness, and both drones are now quieter than before. The redesign also increases propulsion and losers power consumption.
Other specs and features in both drones include Hyperlapse (automatically shoot stable shots for creating an aerial time-lapse), enhanced HDR photos, Hyperlight (a low-light setting that enhances photos while reducing noise), the H.265 video codec, ActiveTrack 2.0, QuickShots, and Panoramas.
Here's a 5-minute video that introduces both drones:
Here's a 2-minute short film that was shot entirely on the DJI Mavic 2:
Pricing and Availability
Both the Mavic 2 Pro and Mavic 2 Zoom are available today with price tags of $1,449 and $1,249, respectively.