$1 Billion Telescope to Shoot Photos 10 Times Sharper Than Hubble's
Think the Hubble Space Telescope's photos are impressive? The $1 billion Giant Magellan Telescope (GMT) under construction in Chile will shoot photos with 10 times the resolution of NASA's Hubble telescope.

"The GMT mirrors will collect more light than any telescope ever built and the resolution will be the best ever achieved," the
GMT website states
.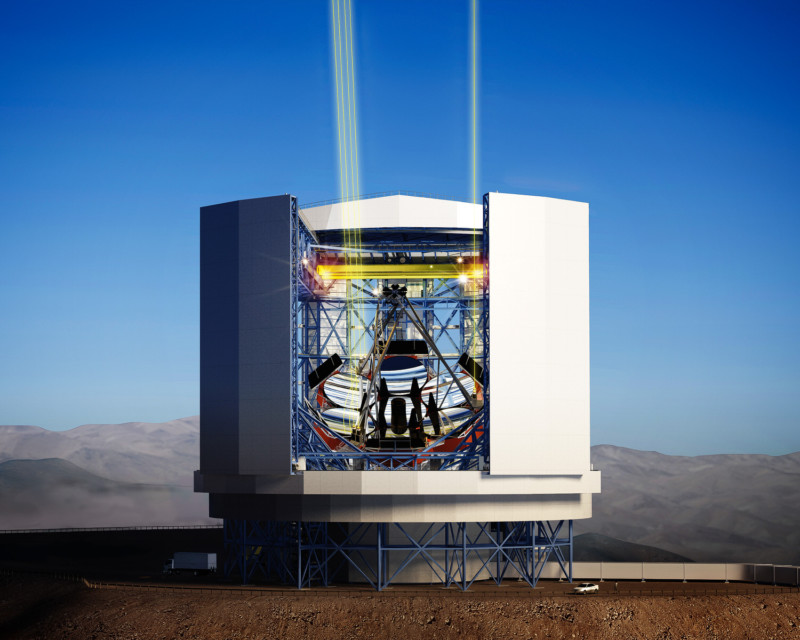 On track to shoot its first photo in the year 2024, the GMT is being built at the Las Campanas Observatory on a mountain the Atacama Desert of Chile. The site, which is located at an altitude of 8,500 feet (2,550 meters), was selected because it has clear conditions perfect for observations over 300 nights every year.
The 1,500-ton GMT will feature a light-collecting area that's 80 feet (24.5m) in diameter. It will use 7 separate ~20-ton mirrors that each measure 27-feet (8.2m) in diameter and which feature high tech glass that maintains its shape despite temperature changes.
Light from the universe will be reflected off these 7 mirrors, reflected off 7 smaller secondary mirrors, and finally through the primary mirror into the CCD cameras within the telescope for a photo to be captured.
Here are some photos of the telescope's mirrors being built at the University of Arizona's Richard F. Caris Mirror Laboratory:
Having access to such a powerful telescope and space camera will allow astronomers to explore the ancient universe and search for life among the stars.
---
Image credits: Photos by Giant Magellan Telescope and used with permission