Has Nikon Shuttered Its 1 Series Line of Mirrorless Cameras?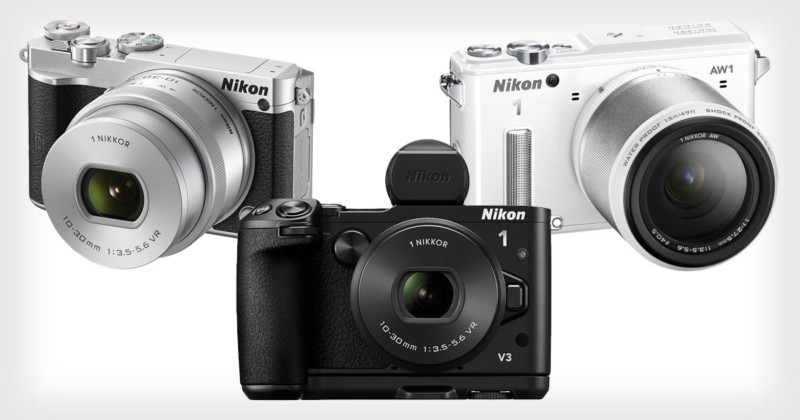 Nikon made a splash back in September 2011 when it decided to jump into the mirrorless camera industry with its J1 and V1 cameras. Since then, Nikon has expanded and updated the line to consist of the AW1, V3, J5, and S2. But now there are murmurings that Nikon has ended the development of its 1 Series line of mirrorless cameras.

There hasn't been a new camera announced for the 1 Series since early 2015 — an eternity as far as camera refresh cycles go.
In a new review of the Canon EOS M3 published this week, DPReview stated its belief that the 1 Series is dead.
"Trying to figure out where the EOS M3 fits into the mirrorless landscape is tough," DPReview writes. "Its closest peers, based on price and features, are the Fujifilm X-A2, Olympus E-M10 II and Sony a6000 (we're leaving Nikon 1 cameras out of the list, as we believe the series is no longer being developed.)"
It's a statement that has the photo industry talking.
"Yes, Dpreview thinks that the Nikon 1 cameras are no longer being developed and they are a website known for not publishing any speculations online," Nikon Rumors writes.
Nikon Rumors says it has not heard any rumors of new Nikon 1 products for some time now, and that some of the latest Nikon patents that reference 1-inch sensors could be related to the company's DL line of fixed-lens cameras. Nikon is also rumored to be working on a "large sensor mirrorless camera" — perhaps one with an F-mount.
We asked Nikon about whether the 1 Series has come to an end. The company offered its generic response: "Nikon does not comment on future products or speculation."