Godox Unveils the AD400Pro 400Ws All-In-One Flash
Godox has just announced the new AD400Pro (also called the Flashpoint XPLOR 400PRO TTL), an all-in-one outdoor flash that sits between the pint-sized AD200 and the heftier AD600Pro.


The AD400Pro features 400Ws of power, a guide number of 72 (m, ISO100), 9 steps of power output (1/256-1/1), and a 0.01-0.9s recycle time. Color temperature is 5600±200K, and stable color temperature mode keeps changes within ±75K throughout the entire power range.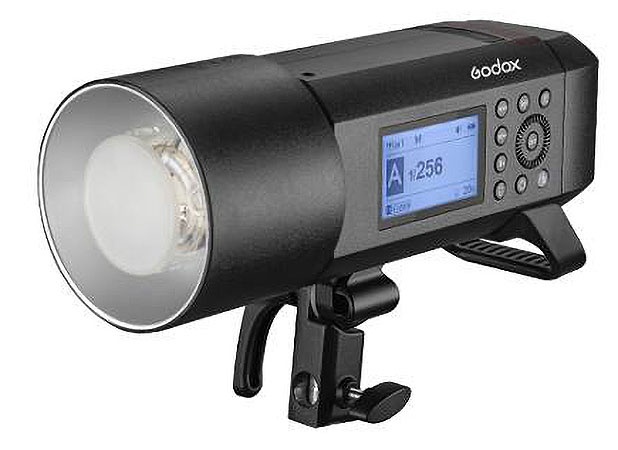 Powered by a 21.6V/2600mAh lithium battery path, the AD400Pro can put out 390 full power flashes on a single charge. You can also power the flash using an external power source.
The AD400Pro has Godox's 2.4G wireless X system built in and is compatible (supporting 1/8000s high-speed sync) with TTL systems from major camera brands, including Canon E-TTL II, Nikon i-TTL autoflash, Sony, Fujifilm, Olympus, and Panasonic.
A specially designed Godox accessory mount with a replaceable adapter ring allows a wide range of accessories and modifiers to be used.
A provided Bowens-mount adapter ring allows Bowens accessories to be compatible, and other adapter rings for other brands are available as well (e.g. Broncolor, Profoto, Elinchrom).
Other features and specs include a 30W LED modeling lamp, master and slave functionality (5 groups and 32 channels), first/second curtain sync, delay flash (0.01-30s), a size of 22×10.2×12.8cm, a weight of 2.1kg (~4.6lbs), a USB Type-C port for firmware upgrades, stroboscopic flash (up to 100 times, 100Hz), and a 3.5mm sync jack.
The new Godox AD400Pro will be available starting August 2018. Pricing has yet to be announced. Just for reference, the AD200 costs $330 and the AD600Pro costs $899.