Godox AD600 Pro Strobe Announced, Brings Performance Upgrades
Godox has released the new AD600 Pro, a new 600Ws wireless strobe that's also marketed in the US by Adorama under the name Flashpoint XPLOR 600 PRO TTL. The strobe builds upon the success of its popular predecessor, the Godox AD600 (AKA Flashpoint XPLOR 600 HSS TTL), with a number of spec and feature improvements.


The Godox AD600 Pro has TTL connectivity and is compatible with Canon, Nikon, Sony, Fujifilm, Panasonic, and Olympus cameras.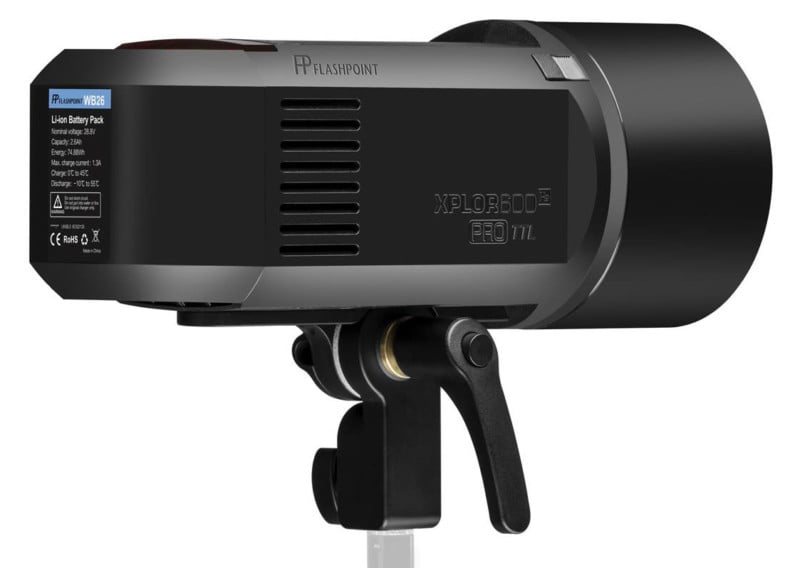 It features a guide number of 285 feet (87m) at ISO 100 and is designed for both on-location and studio use. You can squeeze out up to 370 full power flashes per 2-hour charge of the 28.8v/2600mah Lithium battery, with rapid 0.01 to 0.9 second recycling times (at low and full power, respectively).
Features and specs include a built-in 2.4GHz wireless R2 remote system with a 262-foot range, TTL/Manual/Multi-Flash modes, linking to simultaneous multi-camera systems, HSS up to 1/8000s, flash durations of 1/22s to 1/10000s, 9-stop output control (full to 1/256 power) in 25 steps, 5600K color temp, and proportional/variable/synced modeling with its 38-watt LED (the equivalent of a 400-watt conventional bulb).
The Godox AD600 Pro has an integrated reflector as well as a Bowens mount for additional light modifiers to be added.
Here's a comparison of the AD600 Pro's specs and features compared to the original AD600:
Here's a short 3-minute video in which photographer Francisco Joel Hernandez shares his thoughts on this new strobe:
The Godox AD600 Pro is available starting today for $899 (you can buy it as the Flashpoint XPLOR 600Pro TTL from Adorama). The original Flashpoint XPLOR 600 HSS TTL currently costs $600 to $750.