Godox's AD200 Packs 200Ws of Power Into a Flash the Size of a Candy Bar
Godox is quickly making a name for itself as a go-to lighting brand for photographers looking to save a buck without sacrificing quality or functionality. But the new AD200 is less about saving money than saving space: it's a "pocket flash" with two different heads that is literally the size of a decent candy bar.

The so-called Witstro Pocket Flash AD200 is a lithium battery-powered … minilight? It's not a speedlight and we probably couldn't call it a monolight either. The pocket flash fits into its very own category. It comes with 2 different heads—one behind a fresnel lens, like a speedlight, and a bare bulb—built-in Godox 2.4GHz wireless X system, full support of TTL and HSS (assuming you're using a Godox trigger, of course), and the capability to put out an impressive 200Ws of flash power.
You can get 500 full-power flashes out of the AD200 out of a full charge, and a full range of Godox modifiers will work with this pint-sized monolight: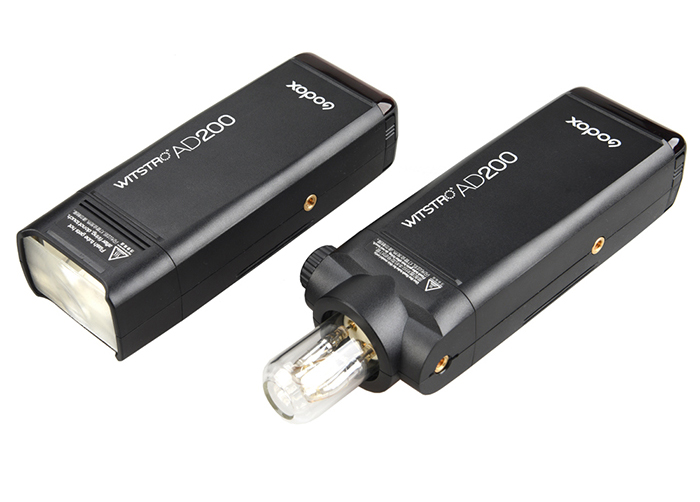 Given its diminutive size in comparison to its impressive power output, we could see this little flash making its way into many a photographer's travel bag.
To learn more about the new Godox AD200, head over to the product announcement page here. Godox sells as FlashPoint in the United States, and you can already find the AD200 for pre-order on Adorama for $330, under the moniker FlashPoint eVOLV 200.