Apple CAN Claim the iPhone X Shoots 'Studio-Quality Portraits': Regulator
Apple can claim to consumers that the iPhone X captures "studio-quality portraits." That's what the UK's advertising regulator has concluded after it received complaints that Apple's marketing was misleading.

Earlier this year, Apple launched a new ad campaign for the iPhone X that offered a behind-the-scenes look at how the company created a phone that "takes studio-quality portraits without the studio":
The video suggests that the iPhone can replace a studio's worth of expensive equipment and create similar-looking photos while fitting in the palm of your hand.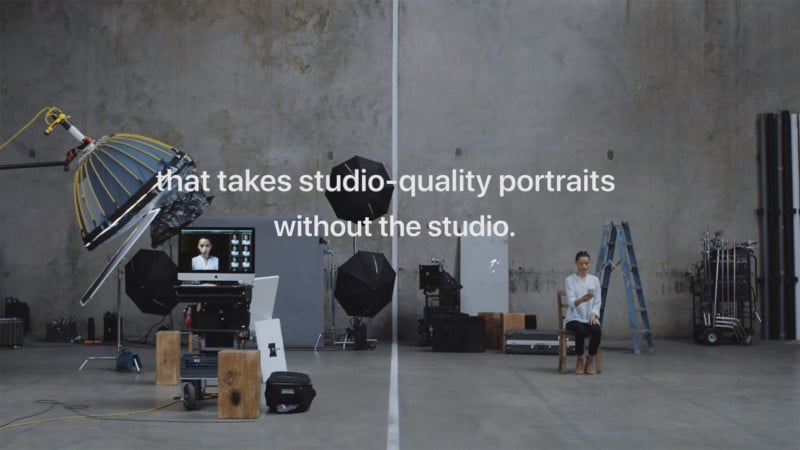 It seems some people — perhaps studio portrait photographers? — took issue with Apple's claims. At least two people or groups in the UK filed complaints with the Advertising Standards Authority (ASA), the nation's independent advertising regulator, challenging "whether the claim 'Studio-quality portraits' was misleading and could be substantiated."
After conducting an investigation, the ASA has just sided with Apple.
Apple argued that "studio-quality" is a subjective term and not one that has any kind of industry standard definition and that the company worked hard to study "light and depth" to provide users with a way to easily create studio lighting effects.
The focal length of the iPhone X was also a key argument Apple presented.
"Apple stated that the 50mm focal lens in the iPhone X was one of the most popular professional studio portrait lenses and the lighting options available on the phone mimicked what could be done in a studio," ASA writes.
"We recognized that there were many effects, techniques and tools used in studio photography which played a vital role in capturing high standard images, many of which were not available to someone solely using the iPhone X," the ASA continues. "However, we recognized the emphasis was placed on the significance of the lighting effects on achieving the quality of image the ad demonstrated, and we understood that those images shown were a true reflection of the capabilities of the iPhone X's camera.
"For those reasons, we concluded that the ad was not misleading."