Kodak is Bringing Back T-MAX P3200 Film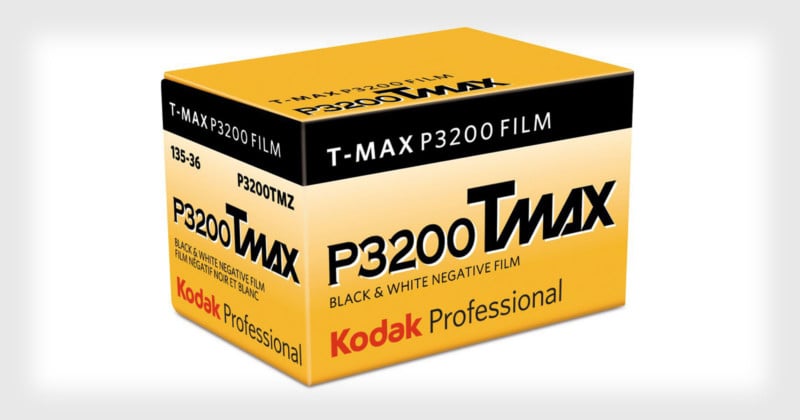 The film renaissance marches on. Kodak Alaris just announced today that it will be bringing back Kodak Professional T-MAX P3200 TMZ, the multi-speed panchromatic black-and-white negative film.

P3200 TMZ has a nominal film speed of ISO 800, but the "P" designation means that it's designed to be push-processed to EI 3200 or higher.
"This film excels when shooting in low light or when capturing fast action," Kodak Alaris says. "It is ideally suited for handheld street scene photography, night work, and in dimly lit venues where you can't use flash."
Kodak Alaris was created after Kodak's bankruptcy filing in 2012. The Kodak Pension Plan in the UK had a $2.8 billion claim against Kodak, but the matter was settled when the Kodak Pension Plan paid $325 million for Kodak's personalized imaging and document imaging businesses, forming Kodak Alaris. Kodak Alaris and Eastman Kodak now share ownership of the Kodak brand.
T-MAX P3200 is back. 🎞🎞🎞 #KodakProfessional #P3200 #BlackAndWhitePhotography pic.twitter.com/IJ2BeoglhQ

— Kodak Professional (@KodakProFilmBiz) February 23, 2018
"It's no secret that we've been looking for opportunities to expand our portfolio," says Kodak Alaris president Dennis Olbrich. "Darkroom photography is making a comeback, and B&W Film sales are clearly on a positive trajectory. Given these very encouraging market trends, we believe P3200 TMZ will be a great addition to our lineup."
Kodak Alaris also announced at CES in January 2017 that it's bringing Ektachrome back from the dead, and the company confirmed the reboot was still on track in November 2017.
Kodak T-MAX P3200 will be available in 35mm rolls starting in March in the United States, and it will be released to other places around the world afterward.
---
Correction on 2/24/18: This article originally said that KPP paid $325 for Kodak's imaging division. The actual price was $325 million. We apologize for the error.