RED and Foxconn Team Up to Make 8K Cameras at 1/3 the Price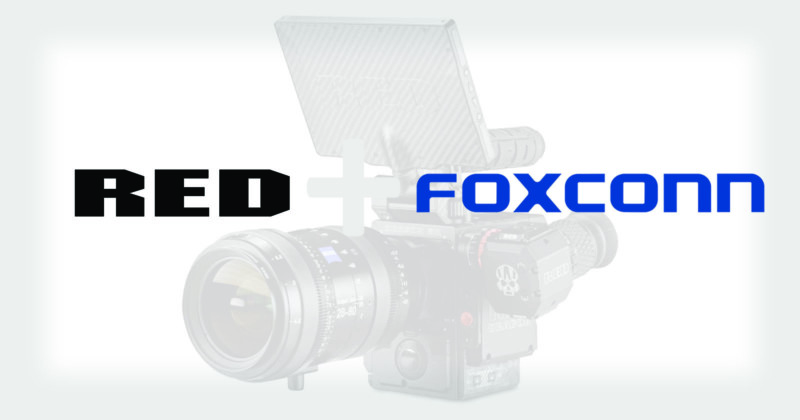 Cinema camera maker RED and Foxconn (best known for manufacturing the iPhone) have announced that they're teaming up to create affordable professional-grade cinema cameras for the general public.

Nikkei reports that the two companies are aiming to slash both price tags and the physical size of cameras.
"We will make cameras that will shoot professional-quality films in 8K resolution but at only a third of current prices and a third of current camera sizes," says Foxconn Chairman Terry Gou. RED's cameras are popular in the filmmaking industry but cost upwards of $30,000.
Foxconn manufactured an estimated 40% of all consumer electronics sold worldwide in 2012, and in addition to the iPhone, it manufactures well-known products like the Kindle, Nintendo 3DS, Wii, PlayStation, and Xbox. Apple's products account for over half of its sales, though, and Foxconn is working to reduce its dependence on Apple by branching out to new segments, Nikkei reports.
In addition to teaming up with RED, Foxconn is also expanding into the manufacturing of camera semiconductors, putting the company in competition with Sony and its market-leading core business.