How to Take Great Portraits with Only One Studio Light
If you're into shooting high-quality portraits with minimal studio equipment, here's a 6-minute video from photographer Manny Ortiz that explains how you can take great, dramatic portraits with just a single studio light.

"Using one light is not as easy as it looks," warns Ortiz. There are plenty of things to keep in mind, as poorly controlled shadows can ruin your images. "It's all about the placement of the light."
When shooting with just one light, Ortiz positions his light a couple of feet higher than the model's head, angling the light down towards them. This creates a "flattering" sculpting effect on the face, with attractive contrasting shadows.
But be careful, because if the light is too high then you'll light just the forehead. Also, you'll lose that signature catchlight in the eye to shadows that are important to have: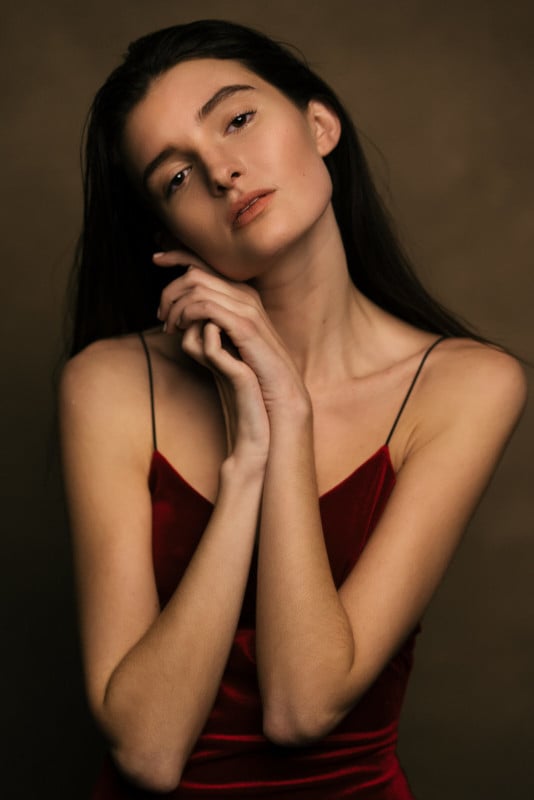 The softbox is to the right of Ortiz's camera, which is more centered than you might traditionally have your lights because it gives an even light with "minimal shadow." That opens the shoot up for more flexibility in posing.
Moving the light to the side will create a "more dramatic image" because of the increased shadows, but you cannot have the model turn to face the other way or their face will fall into shadow.
You can also add a reflector if you want to fill in shadows, which can give a "really cool" catchlight. A reflector positioned at the side can also give the illusion of a two-light setup.
Check out the full video above to see the shoot taking place, as well as some more tips from Ortiz.