Kodak Scanza: A New Compact Budget Film Scanner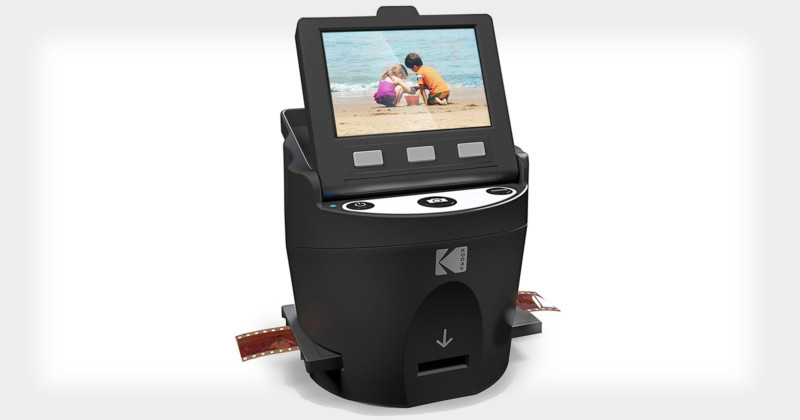 Kodak has announced a new budget film scanner called the Scanza. Designed for consumers, the scanner can digitize a number of different film formats, from 35mm still photos to 8mm motion picture film.

The Kodak Scanza comes with three different adapter trays for working with different film sizes (35mm, 126, 110, Super 8, and 8mm). The film is scanned into 14-megapixel JPEG files. If you need higher resolution, the scanner can interpolate the images up to 22MP for you.
Digitized photos can be stored on an SD card using the built-in card slot, saved to a computer, or played back via HDMI.
On the front of the device is a 3.5-inch tilting LCD screen that gives you a preview of your photos before you scan. Based on the preview, you can adjust things like color and exposure.
The Kodak Scanza is available for $170 and can be purchased on Amazon.
(via Kodak via Amateur Photographer)