A Look at the Image Quality of Plustek's $2,000 OpticFilm 120 Film Scanner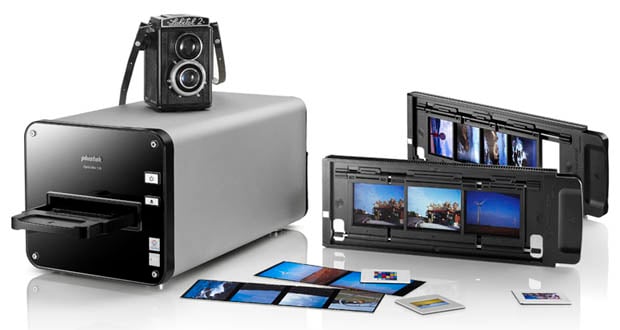 One of the latest entrants in the at-home film scanning game is the Plustek OpticFilm 120. Just announced a few months ago and made available for pre-orders earlier this month, the OpticFilm 120 is a professional caliber scanner that can digitize both 35mm and 120mm medium format film. With a price tag of $2,000, it's not exactly wallet-friendly for the average film shooter, but is quite affordable when compared to other medium-format pro-grade scanners on the market.
If you've been wondering about the image quality of the scanner (and whether or not it stacks up well against your local photo lab), Plustek has released a few full-resolution untouched scans.

The company writes,
The images in this directory are unedited images that were scanned using the Auto CCR function of LaserSoft SilverFast Ai Studio 8. No other adjustments or dust and scratch removal were made. Consider these images to be similar to "straight out of camera" raw files produced by digital cameras.

All of these images were shot with a Rolleiflex T, Type 2 on either Kodak Tmax 400 or Ilford HP5 400.
Here are the three sample images:
…and 100% crops from each of them:
The "eye" of the scanner is an 8-element glass lens that scans images at 5,300 dpi.
Check out the product page over on Plustek for more info on this scanner. It'll start hitting store shelves in the beginning of November.
OpticFilm 120 Sample Images (via PhotographyBLOG via Photo Rumors)