A Skydiving 'Studio' Photo Shoot with Flash Lighting in Midair
Adventure photographer Jesper Gronnemark recently did an impressive skydiving photo shoot using flashes and other studio equipment in midair while free-falling at 125 mph (~200 km/h).

Armed with a Profoto B1X flash and Sony a7R II, Gronnemark wanted to "push the boundaries" of outdoor adventure photography by shooting "studio" images during an actual skydive.
Originally the team had planned to shoot with their parachutes deployed, making it easier for them to track the "model" falling through the air. However, wind deemed this too dangerous and ruled it out as an option.
The flash was held by another operator to the left of the "model," aiming upwards at him. The use of the flash provided a great fill light while Gronnemark made use of the natural sunlight.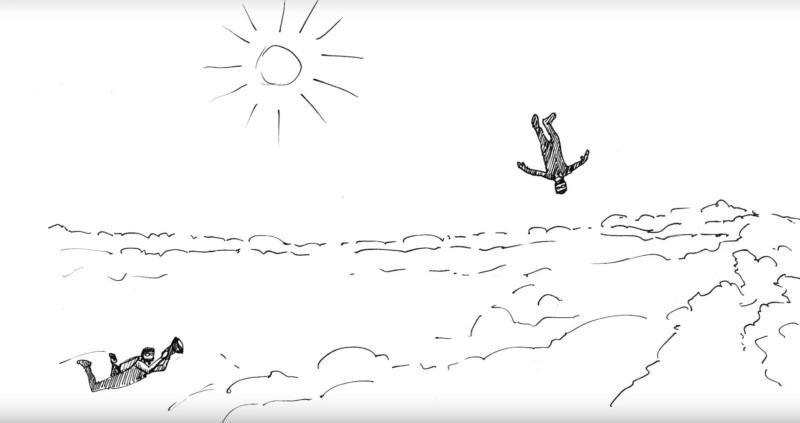 Once the camera and flash were in position and descending at a steady rate, the modeling skydiver jumped and caught up with the photographer.
Gronnemark managed to achieve the shot he originally envisioned of a skydiver falling "head first" towards the Earth.
Here is a 3-minute behind-the-scenes film that shows how the shoot was done:
You can see more of Gronnemark's work on his website, Facebook, and Instagram.