50% of All Flickr Photos Are Shot with Smartphones Now — Mostly iPhones
The rise of smartphone photography just hit another milestone: for the first time in Flickr's history, half of all photos being uploaded to the photo-sharing service were shot with a smartphone in 2017.

In addition to revealing the most popular photos of 2017, Flickr today also shared its annual review of camera trends across its platform.
Here's the breakdown of what cameras photographers are using for the photos being uploaded to Flickr: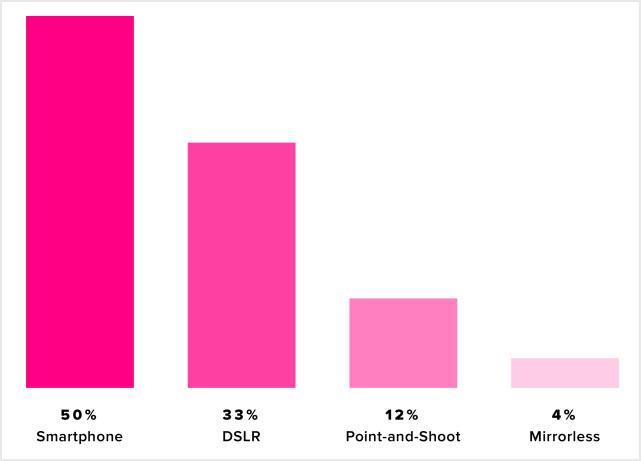 Smartphones hit 50% this year, up from 48% in 2016 and 39% in 2015. DSLRs had 33% share, up from 25% in 2016 and 31% in 2015.
Point-and-shoots were a big loser and the victim of the smartphone's rise, dropping to 12% this year, down from 21% in 2016 and 25% in 2015. Finally, mirrorless cameras have yet to make a big move in the industry: they represented 4% of photos this year, up from 3% the previous two years.
Here's a breakdown of the camera brand representation on Flickr in 2017:
"When it comes to brands, Apple iPhones remained the dominant camera models, with 54% of the top 100 devices being named iPhone and an almost clean sweep of the top 10 Devices of 2017, accounting for 9 our of the top 10 devices," Flickr says.
The most popular cameras were the iPhone 6, 6S, and 5S, in that order. The only non-iPhone camera in the top 10 was the Canon 5D Mark III, which placed #9 in 2017. The Canon 5D Mark II was in the top 10 last year, but it has since dropped out and been overtaken by yet another iPhone model.