The Top 10 Photos, Cameras, and Tags on Flickr in 2016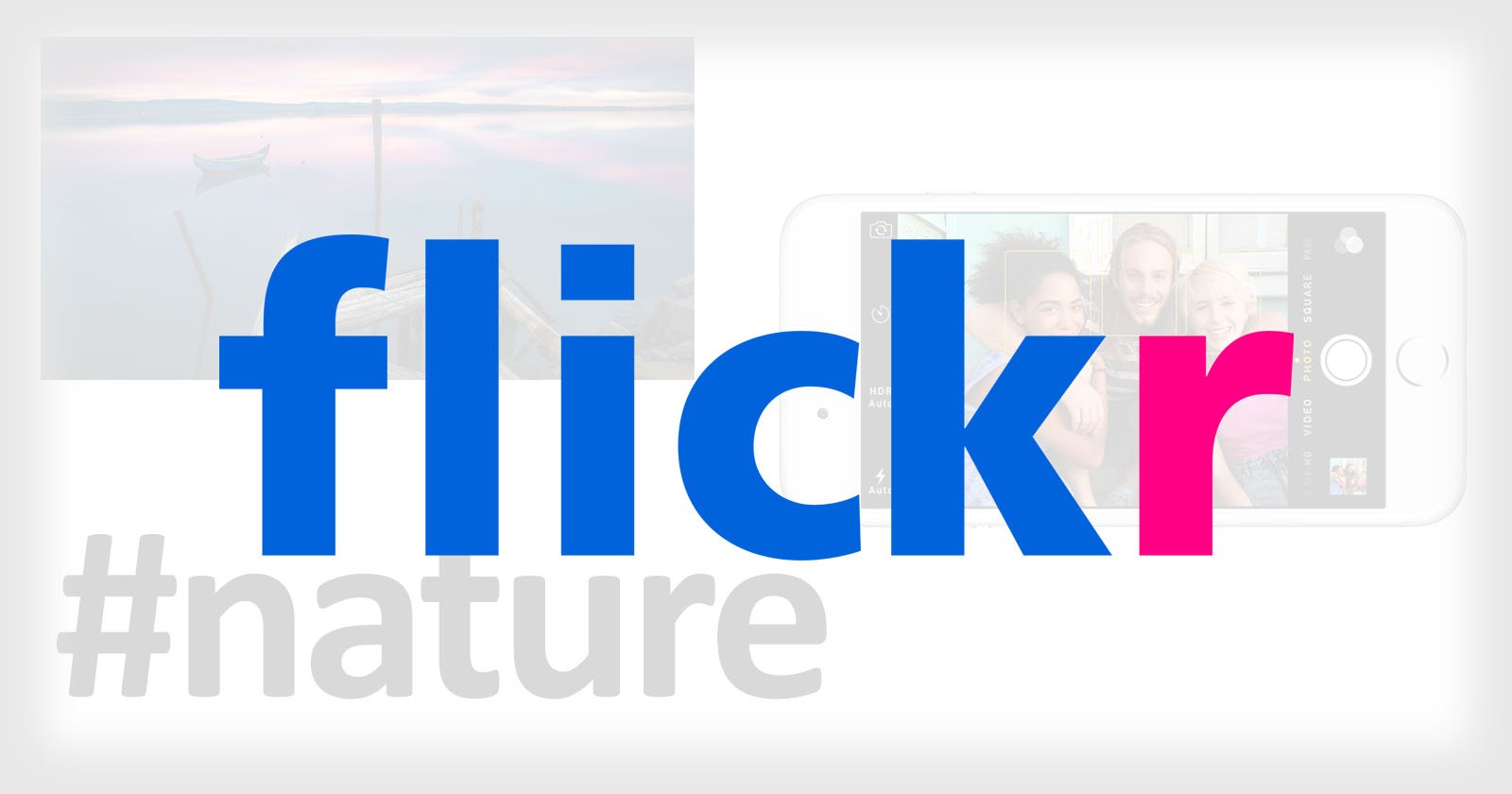 Another year is coming to a close, and the data crunching team at Flickr has just uncovered the top photos, cameras, and tags in the Flickr community in 2016.

The Top Photos
Here are the top 5 most popular photos:
#1: Cuando amanece la pasión by Germán Jiménez Gil
The most popular Flickr photo of the year was shot by photographer Germán Jiménez Gil and shows dawn at the Aveiro Lagoon in Portugal.
#2: The Lonely Tree by Tom Hall
#3: Zig Zag by Albert Dros
#4: Lake Mungo / Mungo National Park by Young Ko
#5: A Wonderful Day by icemanphotos
#6: Tropic Thunder II by Jerry Fryer
#7: Braving the cold by Christophe Brutel
#8: French Senate from the other side! by Fabien ROUIRE
#9: Sound of silence by Daniel Munch
#10: On the road by Jean-Luc Peluchon
You can find a bigger list of the top 25 photos here.
The Top Cameras
Just like in years past, Apple's iPhone is dominating its competition in the Flickr community. 47% of all Flickr users used an Apple device to upload photos to the service. And get this: 8 of the 10 top cameras are iPhone models…
Here's the list:
Apple iPhone 6
Apple iPhone 5s
Apple iPhone 6s
Apple iPhone 5
Apple iPhone 6 Plus
Apple iPhone 4S
Apple iPhone 6s Plus
Canon EOS 5D Mark III
Apple iPhone 5c
Canon EOS 5D Mark II
The Canon 5D Mark II and Mark III were the only DSLRs to crack the top 10 this year.
Smartphones have increased in popularity at the expense of compact cameras and DSLRs. 48% of all Flickr photos in 2016 were shot with smartphones, up from 39% last year. DSLR was down to 25% from 31%, and pointand shoot was down to 21% from 25%. Mirrorless stayed steady year-over-year at 3%.
For DSLRs, Canon was the camera of choise for 24% of Flickr photographers, and Nikon had 18%.
The Top Tags
What were Flickr photographers shooting and sharing photos of? Landscapes. Lots and lots of landscapes. That fact is also represented in the top 10 most popular tags this year:
Nature
Sunset
Water
Sky
Landscape
Blue
Red
Beach
Portrait
Night
You can find the top Flickr photos and cameras of 2015 here.