Profoto Brings Air Remote TTL and HSS to Fujifilm Cameras
Profoto has just announced the new Air Remote TTL-F. Fujifilm photographers will now be able to benefit from TTL (Through The Lens) and HSS (High-Speed Sync) capabilities with a number of Profoto flashes.

Profoto's B1X, b1, B2, D2, and Pro-10 lights will work with the remote, which is a small wireless radio transmitter that can be attached to a Fujifilm camera's hot shoe.
"Together with Fujifilm, we are proud to announce our latest family member – the Air Remote TTL-F. Light is the essence of every image and the Profoto AirTTL makes light shaping easier," said Anders Hedebark, President of Profoto. "It unlocks new creative possibilities and helps you go from idea to final image faster. We are happy to help the world's most ambitious image creators turn their ambition into reality."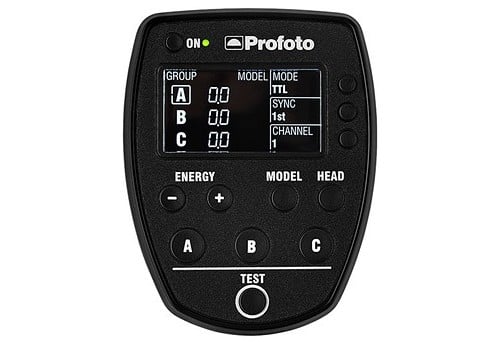 Such AirTTL remotes have been around since November 2013, when they were first announced, and since then Profoto has been occasionally adding new camera brand compatibility.
Profoto claims that the remotes "enable a lean workflow and make it possible to seamlessly merge your camera with your flash."
TTL mode enables fully automatic point-and-shoot style photography, whereas HSS mode allows the user to "shape light in broad daylight."
Notably, you can now switch from TTL mode straight to Manual mode, retaining the automated TTL settings. This stops the need for you to fiddle around and drastically readjust settings.
Fujifilm is also cooperating with Profoto to ensure that the remote is "future proof" for new cameras it might release.
The remote is powered by 2x AAA Alkaline batteries, giving it up to 30 hours of life. It weighs just 75 grams, and that includes the batteries.
With an operating range of 300 meters, 8 digital channels, and the ability to control up to 3 groups of lights per channel, the Air Remote TTL-F will likely be a welcome addition to many Fujifilm photographers' camera bags.
The Air Remote TTL-F will start shipping at the end of the year. The price has yet to be announced, but the Profoto Air Remote TTL-C for Canon currently costs $419.