An Interview with Photographer Richard McLaren
What do President Nelson Mandela, Archbishop Desmond Tutu, Tina Turner, Halle Berry, Gwyneth Paltrow, Pierce Brosnan, Jon Bon Jovi, Marc Anthony, Mariah Carey, Eva Mendes, Orlando Bloom, Patrick Swayze and Heath Ledger have in common? The magical lens of Richard McLaren has captured them all. And this is only a small sampling of famous people who McLaren has photographed in his four decades in the industry.

McLaren, who had already been around the world twice by age 18, has photographed for top publications throughout the globe, including Vogue, InStyle, GQ, Vanity Fair, Elle, Rolling Stone, Glamour, Cosmopolitan, Esquire and more. NASCAR, Ford, The National Guard, Chevrolet, Gulfstream, Rolls Royce, and Emirates Airline are some of the commercial clients who have also relied on McLaren's artistry.
Movie studios trust McLaren. When he is provided access to the talent for a day, he tends to do 15 to 20 different set-ups, which means a lot of really fast shooting. This allows the studio to have enough material to send out and promote the movie.
Phil Mistry: How long have you worked in photography?
Richard McLaren: I have been taking pictures for 35 years, closer to 40 years.
How did you get started?
I started my career when I was about 16 or 17 when I had come out of school and went into work for Scope Features, a photo print news agency which had all the top photographers in London, England on their books. So I used to assist them, all over the world on different assignments from music to fashion to advertising campaigns. I stayed at this agency for about seven or eight years and became a freelance photographer after that.
What brought you from London to Los Angeles?
I was continuously coming to LA to shoot all the big celebs for publications around the world. I would rent a big house for 6-8 weeks at a time so all my crew could stay there with me. We would do this at least 4 times a year if not more. It got to a point where I thought 'why don't we just move here' So in January 2000 we made the permanent move to Los Angeles and have been based here and London ever since.
So were you into photography in school?
Never went to any photography school. The school I attended in London had a film class and we used to make 16mm documentaries and learned a lot in that class. We also shot projects on 35mm stills cameras. My first camera (which I still have) was a Pentax Spotmatic F. Amazing camera and still is to this day.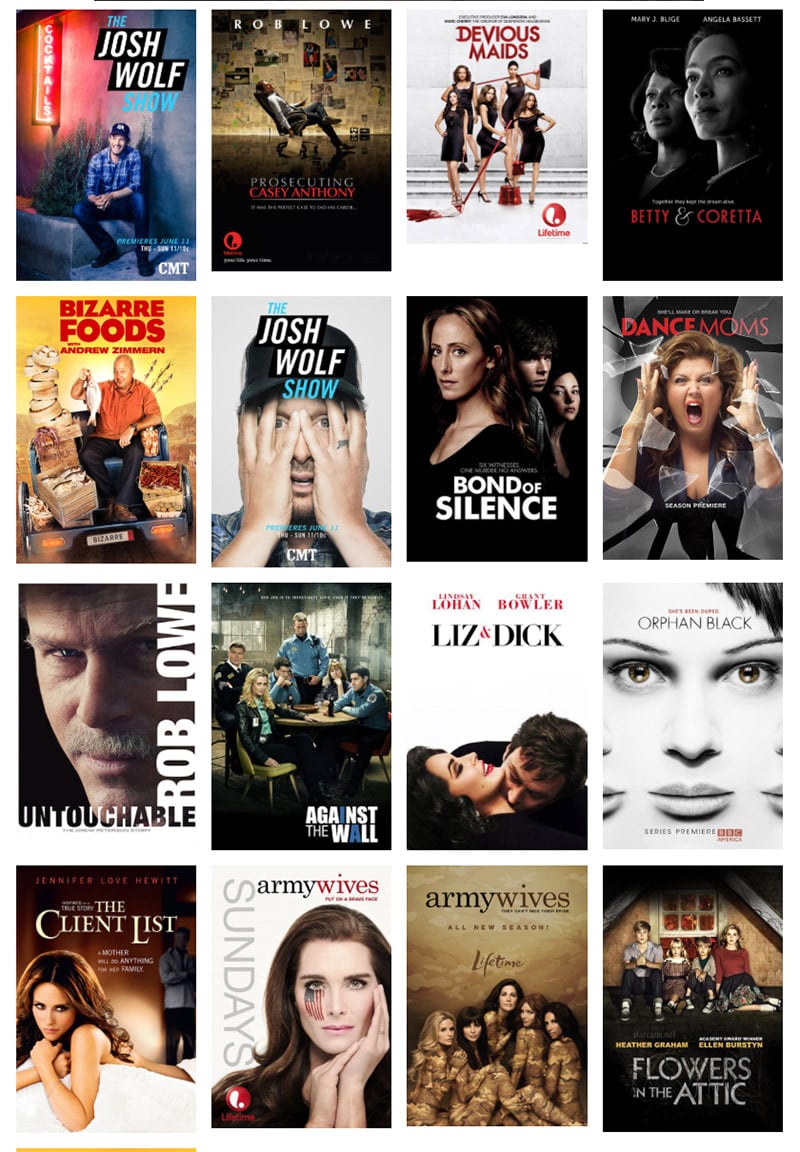 I have heard that your first job involved putting oil on naked ladies. Is that true?
As I mentioned earlier, I was 16 when I joined the agency in London. There was a studio attached to the agency, and there was one photographer who did all the glamor shots. On my first day, he asked me to rub oil onto naked ladies.
At home that evening my mother asked me how my first day at the job was. I said, "Great, I rubbed oil on two naked ladies, " and she said, "You're not going back there tomorrow." And my brothers said, "Oh, we'll go in there for you." My mother is now 96, God bless her, and if I mention it, she still remembers the story and laughs over it.
In 2006 David Lee Roth and the Van Halen brothers, two icons of the music industry reunited, and you witnessed it?
Yes, David Lee Roth and Eddie Van Halen's hadn't seen each other for 23 years [since disbanding after their classic 1984 album]. When I turned up, Eddie Van Halen was getting his makeup done, and David Lee Roth's walked by and they looked at each other and sort of nodded. I told my assistant, "Give me the camera". And then Van Halen said to me, "I would like to do a picture with David?"
The picture of the two of them together that I did ran in Rolling Stone [on the website], and I got thousands upon thousands of hits and turned out to be a historical picture. But then something interesting happened. We shot on a Wednesday, and his manager called me on Friday and asked me not to release the pictures as Van Halen was going into rehab. So the pictures just appeared on the Rolling Stone site.
Tina Turner did not know how to swim. How did you get her to go into the pool chest deep?
I was known, and still am I guess, for doing one shoot and getting dozens of magazines to run the images around the world. Roger Davies, Tina Turner's manager asked if myself and my team would go to her home in the South of France for a few days and get amazing images to promote one of her tours. At her home, she had an infinity pool (and yes, she couldn't swim) so that's where we shot this image, which ended up getting around 40 covers and multiple inside spreads from magazine all around the world. I shot this image on 4X5 Polaroid and then just scanned the Polaroid to the size we needed it for the publications that wanted to use it.
It was a funny shoot as I didn't bring any swimwear with me and I was in the pool in my underpants. My guys were holding the lights in the water, and I was shooting on a 4 x 5 film camera. She was terrified of the water.
It worked out to be a very successful picture as we got 40 or 50 covers from the selected frame. I was very into doing pictures that would cause a stir, get a lot of attention and generate publicity—and that was what I was known for.
How did you get Jean-Claude Van Damme to strip naked and pose with lions?
He was out in South Africa doing a movie, and his manager asked me if I would go out there and do a shoot. My friend has a lion farm in South Africa, and I organized some lion cubs. Ultimately Van Damme, who had a great body, was naked and holding up two cubs by the scruff of their necks and that picture ran around the world to promote the movie.
Can things go wrong with celebrities and lions?
They were only lion cubs. However, things went wrong in a different way. I asked a Dubai sheik whether I could shoot in his suite at the hotel in South Africa and he agreed. We shot with six lion cubs, and they ended up ripping the cushions and furniture in the $25,000-per-night suite!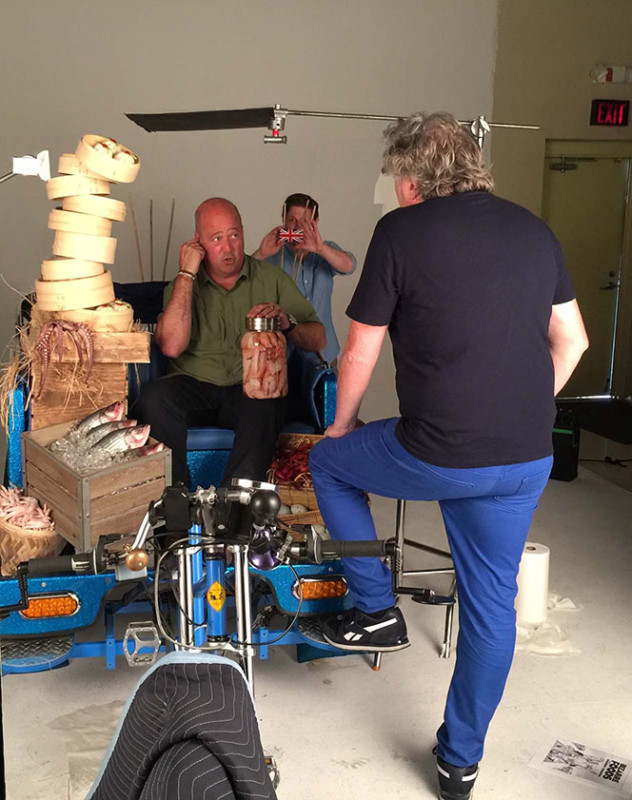 Any other disasters ever happened on your shoots?
Sure… I was shooting photos for Paulina Rubio, the Latin singer and actress. It was for a shoe company, and I had pictured her naked on a horse with just her shoes. The daylight studio that the client chose was four floors up, so we got the horse in the freight elevator. The horse wasn't scared but as soon as we got in the studio he did the biggest pee and it stank. Yes, we had to spend 30 minutes mopping it all up before we could continue.
The picture went up in Mexico City on a huge billboard. The city got the billboard company to take down the billboard as it was causing too many accidents.
How did you end up shooting Nelson Mandela?
I was shooting the Miss World pageant in South Africa when I met an associate of Mandela and requested her for an opportunity. There were 78 photography applications before me and I did not have much hope but then two days later she called me and asked to come over the next day.
It was the only time I've been nervous on a shoot and I have been with some of the most prestigious people in the world. Understanding what he had gone through, it was the pinnacle of my career.
And Desmond Tutu?
At the same time that I was photographing Mandela, Desmond Tutu was scheduled to retire. The day he retired I got to go to the church, see him pray and did a series of portraits.
And you shot Winnie Mandela as well?
Yes, and also on the same trip without Mandela knowing, I photographed Winnie Mandela as well in Soweto. So I actually shot three iconic people in South Africa on a single trip.
What's in your camera bag?
Digital now although I am a film man, a pure film man! I've got 28 boxes of film cameras from 35mm, 645, 6X6, 6X7, 4×5, 8×10, Gowlandflex, plastic cameras (Holga), Widelux, and many, many more. But now, nobody wants film as such, which is a shame. I am a Canon man and I also shoot digital Canon 5D Mark IV as well as H2 Hasselblad with the big IQ digital backs.
The problem with the digital cameras is that they are so d*mn sharp so that if you are shooting anyone older than 15, they look terrible because they show every line and every flaw in your skin. And you have to end up softening everything down. The other problem is when you have a big 27-inch preview monitor they say, "Wow. That is sharp!"
In the film days, I had certain cameras and lenses that were soft with different qualities. I was then able to use the camera that would work correctly for the person I was shooting. But nowadays you don't have an option, as the digital cameras are so sharp that they are scary.
I recently shot a veteran singer-songwriter who's has had a career of 50 years. When the pictures come on the 27-inch monitor, whoa, you see every sore, every vein, everything. These are not the most flattering of cameras but clients like these cameras because they got great quality as you can do a postcard or put it on the side of the hotel and it still looks beautiful. I don't particularly like it, I think they are too sharp, they are too critical but you have to deliver what the clients want.
But I got this beauty software that I run some of the images through and the celebs and clients LOVE the way it makes the image look without losing anything and it looking fake.
Can you make anybody look beautiful?
My forte in photography is lighting. I feel I can always make people look beautiful.
The other problem with digital now is that you don't have to be technically brilliant or even good because you got all these good digital techs that can tweak and change the color, soften it, make it look flattering on the skin or whatever as soon as the images pop into the computer from your camera.
In the film days, you just got [the film] processed and that was WHAT IT WAS. Nowadays you can create a color recipe on the computer so when the images come in from the camera to the monitor it automatically pops up with those settings, so each image looks fantastic. We also use a beauty software that can change things like the nose, eyes, lips etc, etc and in the space of 2 minutes, you have the perfect picture fully retouched ready to go to press which you couldn't do in the film days.
Your Emirates image landed up covering the complete side of a building at the airport. Did you have to shoot it in a particular way, so that it could be enlarged this big?
We shot it with the Hasselblad H2 body and a large digital back. At the time, I think we used the IQ150. This image with the two flight crew I shot, was used on the side of the Emirates HQ in Dubai. The 240-foot long billboard I shot was used at the airport (outside) and you could see it as you taxied and landed – It was the largest billboard ever produced at the time (and probably still is) in the UAE.
Do your photos get used without permission?
My photos go directly to the clients or magazines. But after they have used it they do end up on the Internet and there is not much you can do about it, whether they have scanned it from a magazine or whatever.
Have you ever sued for unauthorized use?
No. But back in London, many years ago, there was a company I did shoot for and they were published in Esquire and someone scanned the images and was selling in a record store. Esquire went to court after them but then that company just closed down. So you end up spending 30 grand and get nothing. It may work out for big companies but for me, it doesn't make sense as it costs thousands of dollars and you may not get any money back.
When you photographed Patrick Swayze dancing, a paparazzi shooter got the photos published before you could even process the film. How did that feel?
This was shot in an aircraft hangar at Santa Monica airport in California. We were shooting Patrick for Monde Uomo magazine out of Italy. The pap must have been on a 600mm lens to have gotten the shots he got as WE never see him, but I'm sure he was tipped off (like most of them are) when a celeb shoot is going on. It's funny because he probably made more money for his pap shots than I did from the magazine commission. So now when we shoot big name celebs I normally have security just to avoid these sorts of things happening again.
Celebrities like Beyoncé are taking their own pictures and posting them to Instagram. Is this cutting out the professional photographer?
No. There will always be a need for great photographers to shoot great images of these celebs, no matter where social media may end up taking the business.
How limited are the limited-edition prints you are selling on your site?
I'm doing 20×30 inch prints in an edition of 20 prints at the moment. I will see how the interest is and then maybe release another edition in a different size, like 30×40 or 16×20 inches.
Do you still shoot in anything other than digital?
Yes, I do personal projects. I do portraits on wet-plate collodion [invented in 1851] on 16×20 inch cameras with brass lenses. I take the photos on black glass or aluminum and the photos are incredible. I love shooting on large format cameras like Linhof but nobody wants it anymore, which is a shame.
In addition to shooting stills, you also direct videos. How does it feel not to be behind the camera yourself?
I love shooting motion and I have got into it because the cameras we use are capable of shooting it now, so it's opened up the business for the photographer. The digital cameras we use now give you the opportunity to switch from still to video on one button and at 4K as well. I like directing and I operate the camera as well, so I can do all basically. We do TV poster shoots for shows and nine times out of ten the client will ask for a video as well. And it works out cheaper for the client, as they don't have to bring in different crews for stills and motion.
What cameras are you using to shoot video?
Depending on what is needed by the client we shoot on anything from Red, Arri Alexa, GoPro's, 360 Camera's, Canon 4k, and Drones, etc. Every shoot is different and requires different tools.
But when you have someone running towards your camera sometimes it's easier to grab a frame from the motion camera as you are then looking at 24 frames per second, rather than 10 frames (if you are lucky) from your stills camera so sometimes grabbing a still from the motion works ok, depending how big it needs to be used.
Do you pull stills from your 4K videos?
I don't because I prefer to shoot stills with my still cameras unless it's something you can't get on your still camera. When you have someone running towards you, there is a greater chance of getting a perfect frame at 24 fps than with just 10 fps on a still camera.
What lighting do you use?
This depends on the job. My go to lighting is probably Profoto. But I'll also use Briese, Broncolor, Litepanels, etc – Again it all depends on what is needed from the end result as each LIGHT has a different quality.
And what lighting do you use for videos?
We'll just bring HMIs, panel lines etc, although we shoot a lot of daylight for videos as well.
Between still and video how much equipment do you have to carry to a shoot?
For the Emirates Airlines campaign, I took 3 tons of equipment to Dubai: 6 huge flat cases with the lighting, 12 camera cases and probably 10 bags of accessories. There were 80 people on the shoot that lasted for 12 days. I had 40 models, 7 assistants, 1 digital tech, hair and makeup stylists, art directors and ad agency people from Holland, clients, crew and local runners.
I shot 30 print campaigns and four motion commercials. And earlier it took 2 hours to clear all that equipment through customs at 1 AM in the morning at Dubai airport!
You have said that photography is 90% personality and 10% photography. What do you mean?
Once the creative director starts talking for the photographer, I feel the celeb then loses respect for the photographer so it's always been important for me to work together with the creative team but only have ONE person giving directions to the talent, who ever it may be. Sometimes I have a DJ on set to get a great atmosphere going and relax everybody.
I know a lot of creative directors who work with photographers who won't say anything during a shoot and let the CD do everything. They will let the creative director direct and they will just press the button. Now I can't do that, as I like to be in control of how the shot is going to look and having a connection with the talent is very important for any photographer. Working with the creative director is very important but once the creative director takes control of the shoot I feel the subject then loses respect for the photographer because the photographer is letting someone else take control of the shoot, which they should be in control of. The bad thing is when both the photographer and the creative director are both giving directions as it should only come from one of them, otherwise the talent doesn't really know who is in charge.
You have said that you would like to shoot Nicole Kidman in Mongolia. Why Mongolia?
I love shooting in offbeat places. Celebrities are always shot in the studio or their beautiful homes, but rarely in great locations. If you look at the great photographs of movie stars from the 50s and 60s, there's a jazz photographer called William Claxton. He did great images of Steve McQueen in various situations and you just don't see those kinds of images anymore.
The pictures that are shot now are very safe, very easy and just what the magazine wants. I just think Nicole Kidman in Mongolia would be incredible, maybe out hunting on horse back with the eagles and camping out…..all sorts of wonderful images could be had.
What attracts you about the photos of Stephen Klein and Peter Lindbergh?
Oh yeah, I love their stuff especially Klein's work for Italian Vogue. I love the classic photographers, including Richard Avedon, Irving Penn and Patrick Demarchelier. I've got probably 350 photography books from pinhole to modern day. Film was tough to shoot on, mostly black-and-white film. Color is easy but when you shoot black-and-white, you got to know your tones to get a great image.
Your black-and-white portrait of Gwyneth Paltrow is high in contrast with the middle tones washed out. Do you like that kind of tonality?
My best medium is black-and-white. Back in the day, there used to be six grades of printing paper from 0 to 5. I would always print on grade 5 so that the blacks were black and the whites were white and there were no gray tones. I got all my black-and-white prints hanging up in my house and all of them are printed real contrasty: jet-black blacks and white whites, there are no mid tones or grays in them at all. That's how I like my black and whites.
How did you get the assignment on the book China: The New Long March?
A book publisher in Australia asked me if I would shoot for the book on China. They work with Chinese photographers and I was the only photographer from outside China. It was about re-tracing Mao Zedong's long march. I don't exactly remember but this book was the 75th year of the Long March. Each photographer had a section of China to shoot and I was in Chengdu and went up to the snow mountain.
What's on your bucket list?
I want to travel more. I want to go to different parts of the world. There is an Indian festival called Holi where all the colorful powder is thrown over everybody. I love to go off and do these adventurous things. Maybe photograph Queen Elizabeth II!
Would that make you nervous?
You have protocols to follow and how you address her and that's a bit nerve-racking, but the photography side wouldn't bother me at all and I'm sure I'd make her look beautiful.
The only time I can recall being nervous was with President Mandela because he's one of the biggest icons in the world. That's the only time in my career that I've ever been nervous.
How did you get Halle Barry to do that risqué pose for the magazine covers?
It might have been for the X-Men movie that she was in. She was known in America but not really in Europe. This was for the FHM (For Him Magazine) and I talked to her manager and said I want to shoot her naked because I want to create a stir. And that shot went on to 22 FHM covers around the world. And it helped her get recognized in Europe!
How do you get celebrities to trust you?
The press representatives usually know who the photographers are and so do the celebrities. It's easier now with digital as they come and look at the monitor and see the picture the instant you click the camera. I always make sure that the first picture is a beautiful, beautiful image and straightaway you have them in your pocket and they trust you.
Should photographers have an agent?
I've never really had an agent in the past. My ex-wife used to run my business and when we split up, I did my own thing. I go from job to job by word of mouth. I recently took on Joanna Flores Management in Los Angeles as my agent recently. If anyone is looking for a great agent then you should reach out to Joanna. Whether they will take you on, I can't promise but if you have an amazing talent and are a working published photographer its worth a try.They are a small boutique agency with great photographers and they are doing a wonderful job so far with a great variety of shoots and new clients for me to work with.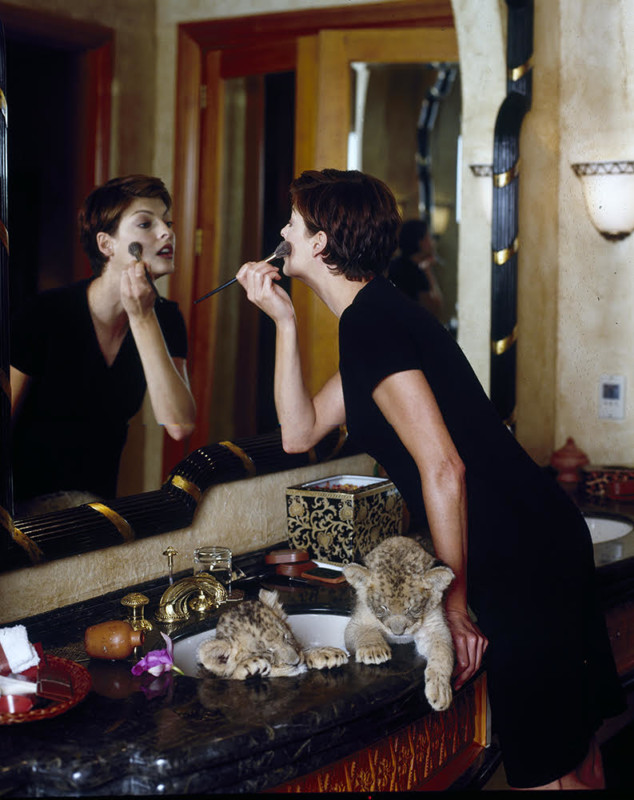 How has celebrity photography changed in the last 35 years that you have been in it?
I think social media is hurting it a lot. The celebrities can now shoot their own pictures. If Ronaldo comes out with a new soccer boot and puts it up on his Facebook page, he gets 3 million hits or whatever! Social media has changed the way the celebrity thing works now which never used to be the case. Now with iPhones, it is more accessible for everybody. The paparazzi are videoing the celebrities and then it's all over online.
Do you think still shooting will go away and everything will be on video?
No, there will always be a need for [still] photography in some sort.
Do you use social media to get work?
I'm not into social media. If you look at my Instagram page, @mclarenrichard, I have about 1500 followers. Instagram doesn't get me work but I have someone add images occasionally to the feed, but I don't really care about it, to be honest with you. It's the same with Facebook and Twitter.
Do you shoot selfies with celebrities?
No, never. I don't have one picture of me with a celebrity. Not my scene. If a celebrity wants to do a picture with me, I do it. I don't like having my pictures taken. I don't think I look great in pictures.
Magazines are folding up, and in 10 years there might be very few left. How will that work for you?
In 10 years there won't be any [printed] magazines. Everything will be online. I get 50 magazines delivered to me every month. It's nice to flip through them, and you don't get that same feeling when you do it online. I like to rip pages out and reference them, so I hope magazines never go away.
You have been shooting for almost 40 years. Does the word retirement ever cross your mind?
No, not at all. I love the business too much. Every day I wake up I kick myself because I can't believe I am in the business I am in. I get to travel the world extensively, and meet great people, from Nelson Mandela to Tina Turner to aborigines in Australia. I have an amazing life, and I am just a boy from London from a working-class family. You couldn't even get these experiences if you are willing to pay for them. I feel I am blessed in life and it couldn't be any better. Even now I get excited as every day you don't know what you're going to do next.
You can follow Richard McLaren and see more of his work on his website, Twitter, Facebook, Instagram and Vimeo.
---
About the author: Phil Mistry is a photographer and teacher based in Atlanta, GA. He started one of the first digital camera classes in New York City at International Center of Photography in the 90s. He was the director and teacher for Sony/Popular Photography magazine's Digital Days Workshops. You can reach him via email here.
---
Image credits: All photos © Richard McLaren and used with permission