You Can Now Buy Snapchat Spectacles Directly on Amazon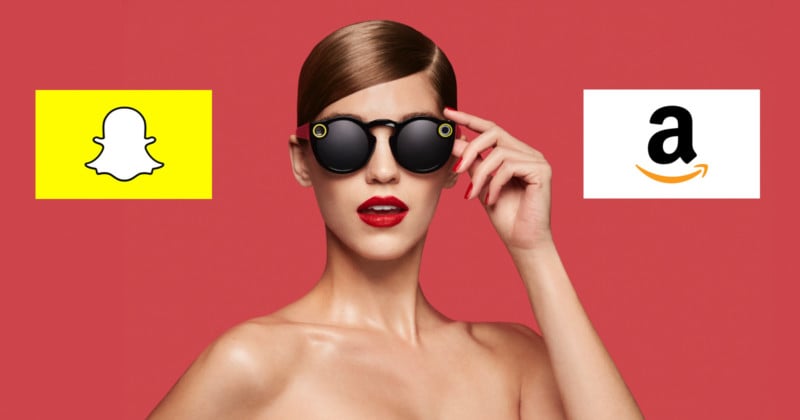 Snap Inc's experimental foray into wearables may not have had much of a financial impact for the struggling company, but they did create some buzz with their pop-up 'Snapbot' vending machines. Now they've made their Spectacles available directly on Amazon at the same $130 price.

In case you missed the buzz when they were first announced, Snap's Spectacles are sunglasses that have an embedded camera that can record circular 10- to 30-second video clips, which then transfer to your phone for posting to Snapchat or saving to your camera roll. The sunglasses can capture up to 100 videos with one charge from the included case.
The glasses have been available online since February via Snap's Spectacles website, but the ease of ordering via Amazon with one-day shipping may see another surge in orders.
Back in May Recode estimated that Snap had sold only around 60,000 units last quarter, while Snap's CEO Evan Spiegal continued to refer to the product as an experiment.
If you're interested in getting your own pair of Spectacles, you can find them on Amazon in Black, Teal, and Coral, all with Snap's signature yellow bordering the camera. They're going for $129.99, which is the same price they launched with.
---
P.S. If you're buying Spectacles, you may also want to check out our previous article: 7 Tips for Capturing More Creative Shots with Snapchat Spectacles