You Can Use Wine Racks to Keep Your Camera Gear Organized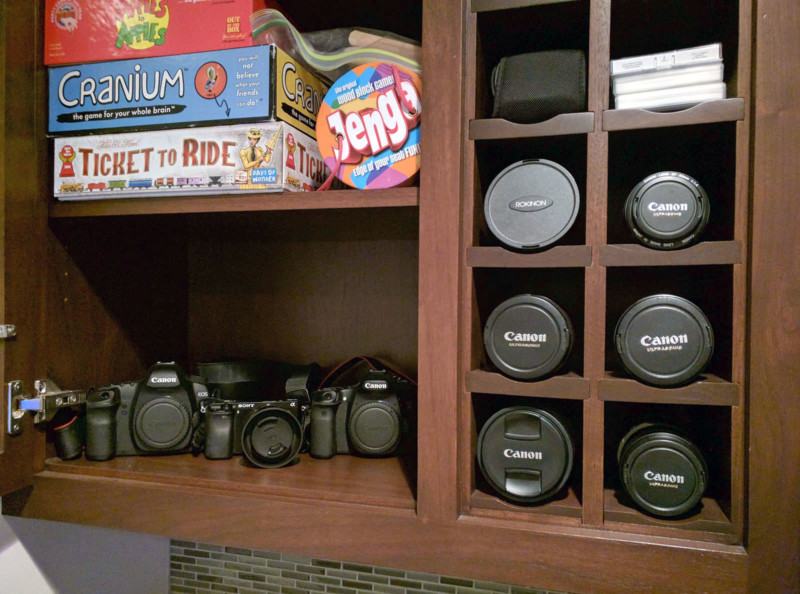 Here's a simple little life hack for photographers: wine storage can sometimes double as great camera lens storage. A shelf or rack designed for wine could be a way to keep your lenses organized and ready to go.

Minneapolis, Minnesota-based photographer Greg Wood recently moved into a new home that has built-in shelving for wine. Since Wood doesn't drink much wine, he decided to repurpose the space for his camera gear.
"I have a Canon 5D Mark II, Canon 70D, and a Sony a6000," Wood tells PetaPixel. "The wine racks are wide enough to even fit my Canon EF 400mm f/5.6, which is my widest lens."
If you're looking for a piece of movable furniture you can use for your lenses and small accessories, a smaller wine cabinet could be a neat option as well.
Or, if you've been suffering from G.A.S. for too long, you might need to find a house with a giant wine cellar…