Rainbow Light Painting Photos with a DIY Reflective Tube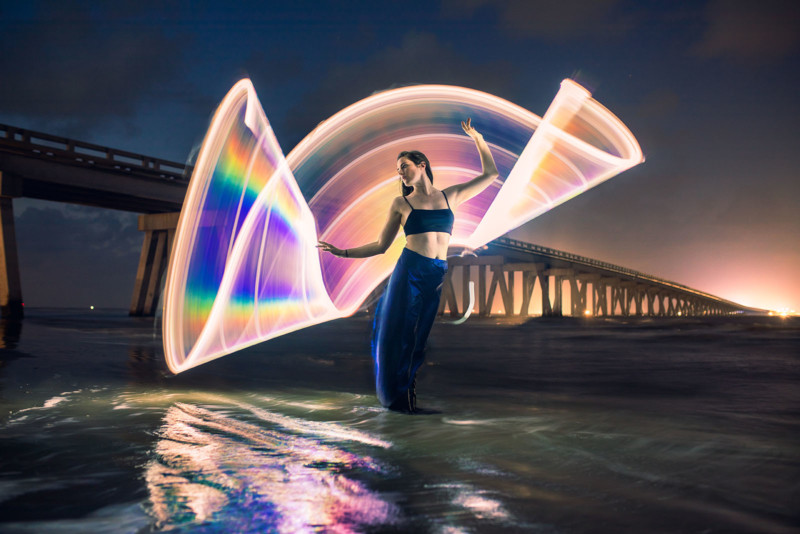 Here's a neat idea for light painting photos: if you build a custom light tube using a certain type of reflective metallic material, your photos will look like they're filled with rainbows.

DIYPhotography writes that Houston, Texas-based photographer Zach Smidt built his own tubes using a "2 way reflective metallic spandex", which consists of shiny reflective metallic foil over a white poly Spandex.
Smidt took this fabric and taped it to the outside of a T8 fluorescent tube guard, which was popularized by light painter Eric Pare (you can buy these colorful tube guards for about $4 a pop).
He then inserted the T8 tube guard with the fabric into a larger T12 tube guard to complete the light tube.
Stick a flashlight into one end of the light tube, turn it on, and you're ready to shoot long-exposure light-painting photos. Here are a few more that Smidt has captured using this do-it-yourself tube thus far:
You can find more of Smidt's work on his website, 500px, Instagram, and Facebook.
---
Image credits: Photographs by Zach Smidt and used with permission