eBay to Price Match Amazon and Other Retailers for Deals, Including Cameras
In a bid to remain competitive against the likes of Amazon, eBay has announced that it will price match thousands of items. This includes some camera gear, too.

So far, eBay will price match against the listings on the websites of Amazon, Best Buy, Walmart, Home Depot, Target, Sears, Wayfair, and Jet.
This new price matching is available for eBay.com users, and will apply to products found on the Daily Deals section of the website. The item must be new and also in stock on the competitor's website.
Good news for photographers. This deals section has an entire photography category, and there are continuously cameras available to grab there.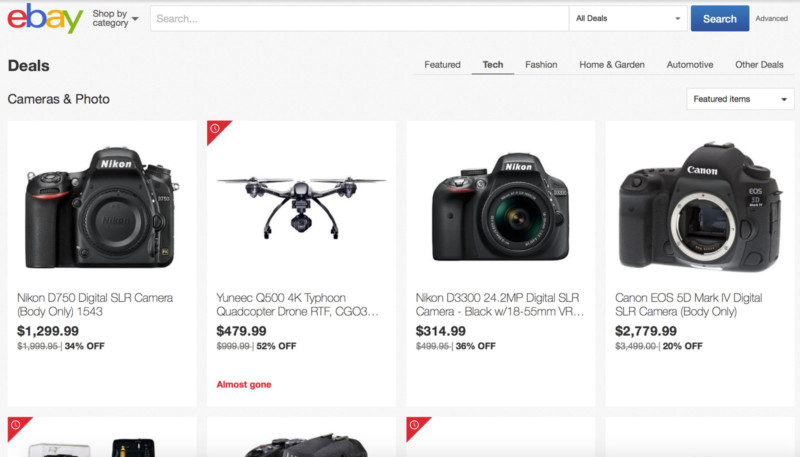 Should a customer find a product cheaper elsewhere, they just need to call eBay customer services and get the cheaper price verified. Once that's done, you'll be given an immediate coupon code to use in the checkout for your purchase to match the price.
---
Image credits: Header photo by Kazuhisa OTSUBO and licensed under CC BY 2.0