Apple Reveals New 10.5″ iPad Pro with Better Camera, Display, and Processor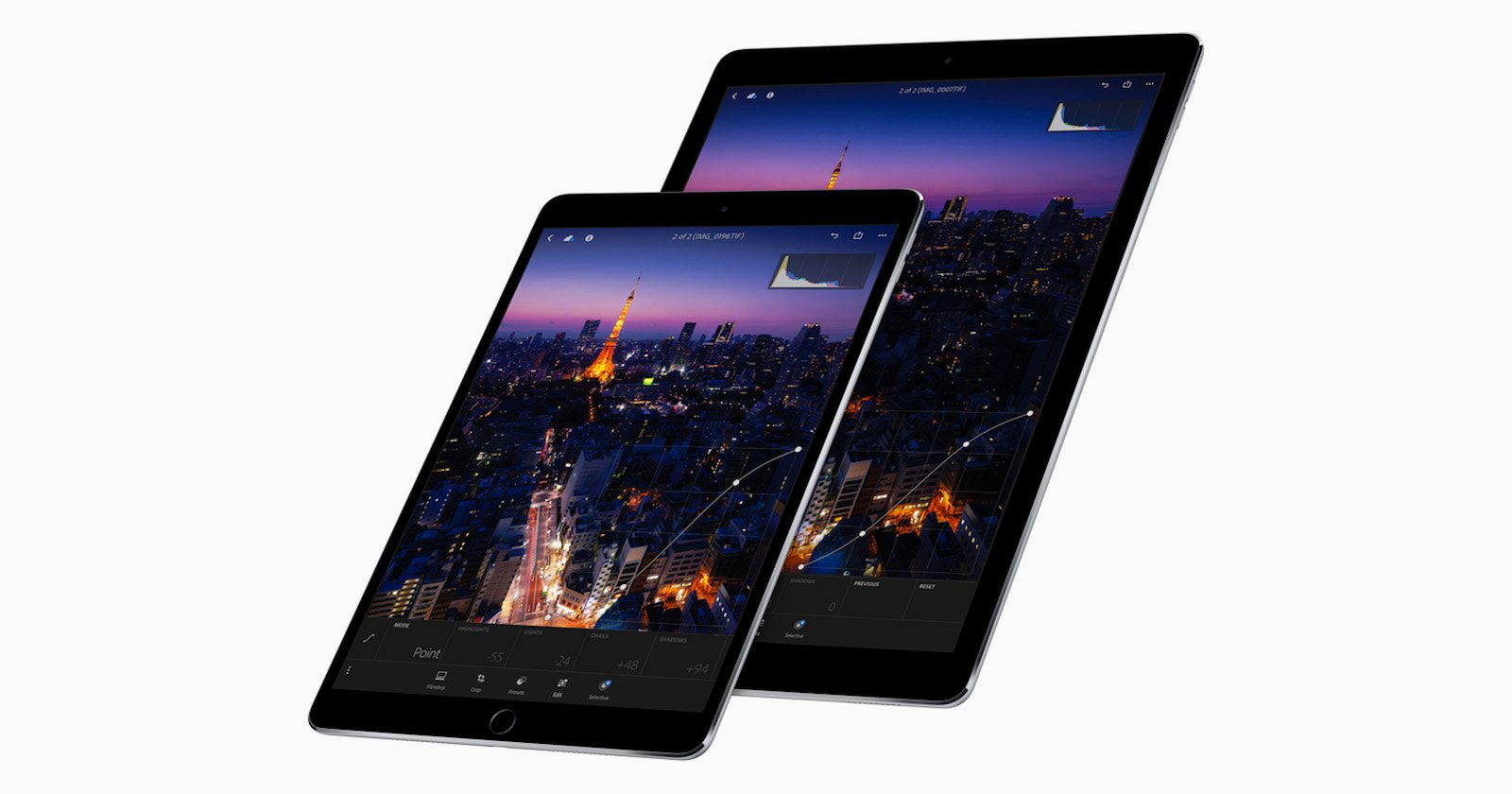 Today's Apple keynote is one of the longest we've ever seen, packed full of announcements that just keep on coming. First there were the new iMacs, then the iMac Pro, then iOS 11, and now Apple is announcing one new and one improved iPad Pro that pack a better camera, display, and processor.
The all-new 10.5-inch iPad Pro fits a bigger and brighter screen into the same package as the old 9.7-inch version by removing 40% of the bezel. At 600 nits, the new display actually outshines the new iMac screens, allowing iPad owners to watch HDR video on their devices for the very first time.
And if wide color gamut, more screen real estate, and a 50% improvement in brightness isn't enough, Apple has also added in 'ProMotion' technology that intelligently switches the refresh rate of your device between 60Hz and 120Hz depending on what you're watching, drawing, or editing. Videos, scrolling, and more should all feel smoother than ever.
Underneath the much-improved display, both the 10.5-inch and 12.9-inch iPad Pros pack some serious processing power thanks to a new A10X Fusion chip that features a six-core CPU and 12-core GPU. These reportedly deliver a 30% improvement in speed and 40% improvement in graphics capability over the old A9 chip, which was no slouch.
And since graphics power and a pretty display are pretty much useless without decent imagery to along with it, Apple has transplanted the iPhone 7's optically stabilized 12MP rear camera with f/1.8 aperture, and 7MP FaceTime front-facing camera, into the new iPad Pro models.
Here's a dizzying new Apple ad to introduce you to the new iPad Pro:
The new and improved iPad Pro models start at $650 for the 10.5-inch version and $800 for the 12.9-inch. Both come with at least 64GB of memory, are available to order online today, and will start shipping to customers next week.
Find out more about these new models or order yours at this link.