Guy Asks 12 Different Photographers to Take His Wedding Photo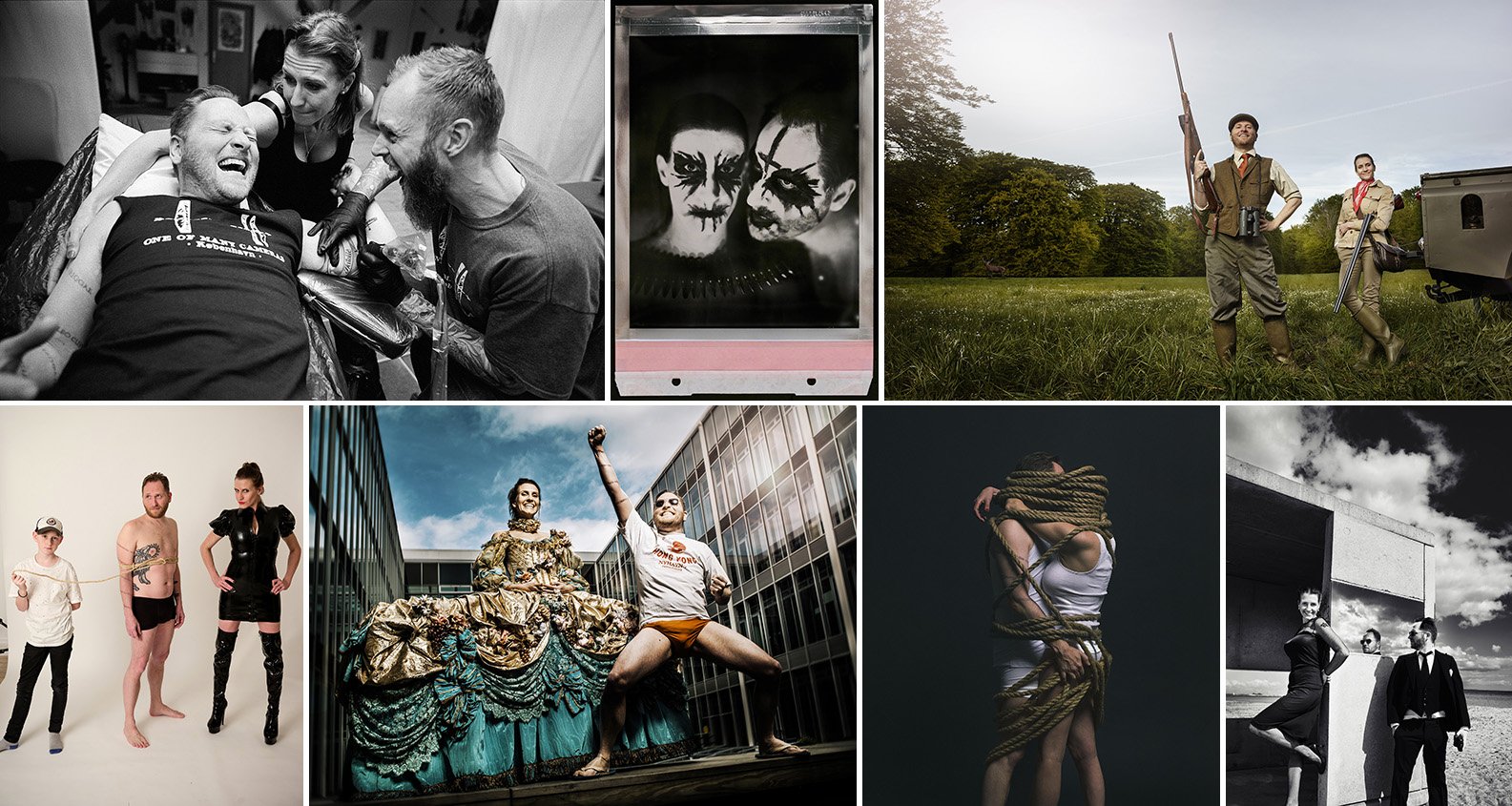 Bjarke Ahlstrand, the so-called "Managing Dictator" of Copenhagen, Denmark-based photography company One of Many Cameras, is extremely well connected in Denmark's photography scene. So when it came time to get married (again), he asked 12 of Denmark's best photographers to shoot his wedding photo.
(Warning: One of the photos below is mildly NSFW. Proceed with caution.)
Large format, medium format, and full frame photographs ensured, captured on digital sensors and photographic film alike. There was no shortage of photographic styles and techniques used, and the results vary so much you might get emotional whiplash while scrolling.
The brief was simple: interpret that special connection between the two star-crossed lovers. Check out the results below:
Photo by Marko Rantanen, captured with a Toyo 810M 8×10 Field Camera and Voigtländer 240mm f/3.5 Helomar lens on Fomapan 100.
Photo by Ole Christiansen, captured with a Sony A7RII and Sony FE 24–70mm F/2.8 GM.
Photo by Christian Bang, captured with a Hasselblad 503CW body, Zeiss 50mm f/4 Distagon T* lens, and PhaseOne P45+ back.
Photo by Kim Wendt, captured with a Hasselblad H3D–31 and Hasselblad HC 35mm f/3.5.
Photo by Jon Bjarni Hjartarson, captured with a Nikon FA2 and Nikon 28mm f/2.8 Series E on Kodak Ektar 100.
Photo by Morten Raarup, captured with a Leica SL and Leica 24-90mm f/2.8-4 Vario-Elmarit-SL ASPH
Photo by Thomas Larsen, captured with a Leica M240 and Leica 35mm f/1.4 Summilux ASPH FLE
Photo by Ole Haupt, captured with a Canon 5D Mark IV and Tamron SP 85mm f/1.8 Di VC USD
Photo by Svlstg, captured with a Hasselblad H4D–40 and Hasselblad HC 80mm f/2.8
Photo by One of Many, captured with a Sinar P2 8×10 and Dallmeyer Petzval 34cm f/4 on Impossible Project Polaroid 8×10
Photo by Jonas Normann, captured with a Leica M6 and Leica 50mm f/1.4 Summilux ASPH on Kodak Tri-x 400
Photo by Tom Lindboe, captured with an Alpa 12TC body, Alpa 40mm f/4 HR Alpagon lens, and PhaseOne XF100MP back
---
To find out more about each of these photos and the photographer behind them, head over to One of Many Cameras by clicking here. And if you happen to live in Denmark or want to learn more about Bjarke and One of Many, you can follow them on Instagram and Facebook.
---
Image credits: All photographs courtesy of Bjarke Ahlstrand/One of Many Cameras.