A Taste of New York: A Hectic Helicopter Hyperlapse Tour of NYC
FilmSpektakel is back with another of their special 'flowmotion' hyperlapses, this time featuring the city that never sleeps: New York City. The production team behind 'A Taste of Austria' (featured here) spent 10 days taking 65,000 photographs to create the hectic video above.
In A Taste of New York, Thomas Pöcksteiner and Peter Jablonowski of Austrian film production company FilmSpektakel take the viewer on a whirlwind tour of the city from the air, ground, and water. Zipping between locations with creative cuts and zooms, the hustle of NYC is matched by the editing style.
Pöcksteiner and Peter Jablonowski tell PetaPixel that they rented a helicopter "with its doors off" in NYC to shoot all of the scenes from the air.
But the aerial sequences weren't the toughest to shoot by a long shot. For example: the taxi sequence alone took the team 5 days to create:
Over the 10 days we took photos of yellow cabs whenever we had time to from as many different angles as possible. So we gathered 2000 (!) photos in total we had to sort afterwards and compile to a hyperlapse around a cab in post production. It took us 5 whole days in post production to get this one shot.
FilmSpektakel decided to forgo a music backing for the hyperlapse, instead engaging sound designer Alex Clement to take ambient recordings from locations in the video, bringing the sounds of New York to the fore.
A variety of equipment was used for the project, including a Sony a7R II, Sony a6300, two Canon 6Ds, a Pocketslider, Edelkrone SliderPlus, Emotimo Spectrum, and a variety of lenses (Canon 11-24mm F4, Canon 24-105mm F4, Tamron 150-600mm, Tamron 24-70mm F2,8, and Zeiss 24-70mm F4). Here are a few behind the scenes photos of the shoot in progress.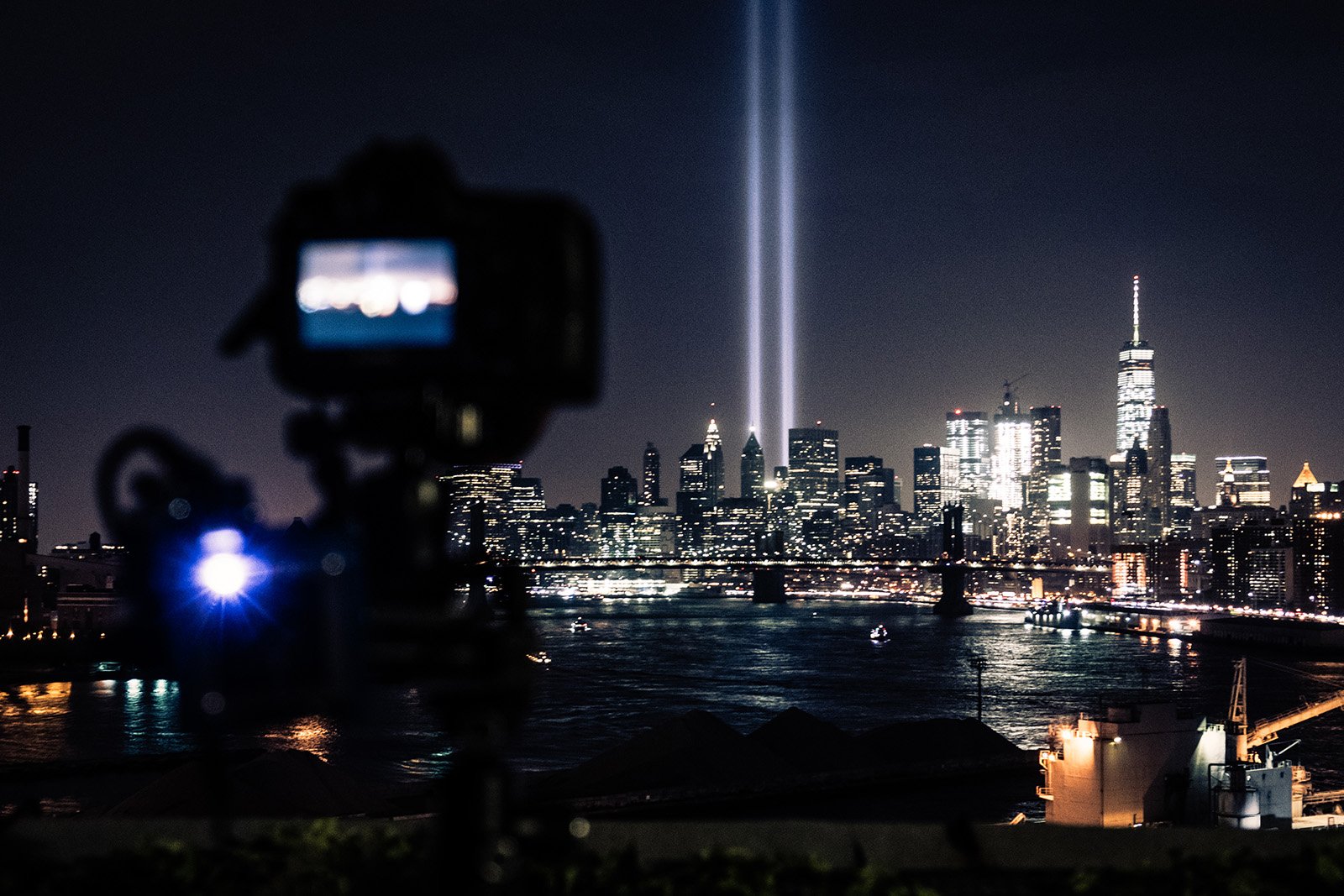 Whether you're a fan of the editing style or not, the guys at FilmSpektakel have created something special with A Taste of New York. Give it a watch for yourself up top, and then visit their website, follow them on Instagram, or subscribe to their YouTube channel for more.
---
Image credits: All photographs by FilmSpektakel and used with permission.