Canon Unveils the EF-S 35mm f/2.8 Macro IS STM Lens with Built-In LEDs
Canon just announced a new macro lens for its crop sensor cameras. The new EF-S 35mm f/2.8 Macro IS STM is equivalent to a 56mm on a full frame camera and aims to bring affordable macro photography to the masses.

The new compact and lightweight lens is now the widest-angle Macro option in Canon's EF-S lens stable. It's also the first EF-S lens to feature built-in Macro Lites that allow photographers to easily light up their tiny scenes. The built-in lights on each side of the lens can be adjusted in intensity to help give photos dimension.
The Macro Lites were previously launched in the Canon EF-M 28mm STM Macro, the first lens to feature the built-in ring light.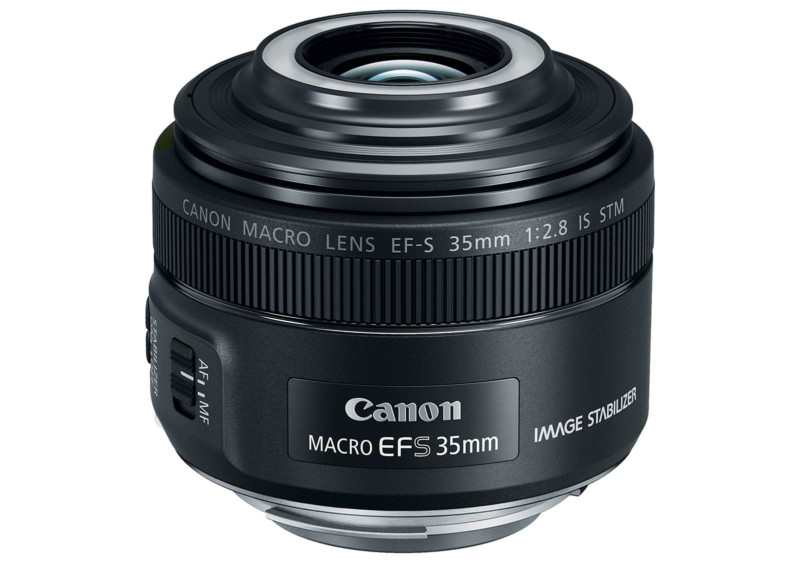 With a minimum focusing distance of just 30mm (~1.18in), the new Canon EF-S 35mm f/2.8 Macro IS STM lets photographers get up close to their subjects, and the wide f/2.8 aperture allows for a shallow depth of field and background blur.
Other features and specs of the lens include 10 elements in 6 groups, a Hybrid IS system with 4 stops of stabilization, extremely quiet autofocus, and full time manual focus.
Here are a few official sample photos captured using the new lens:
The new Canon EF-S 35mm f/2.8 Macro IS STM will be available starting in June 2017 with a price tag of $349.