Birdie is a Shuttlecock-style Accessory for Tossing Your GoPro Into the Air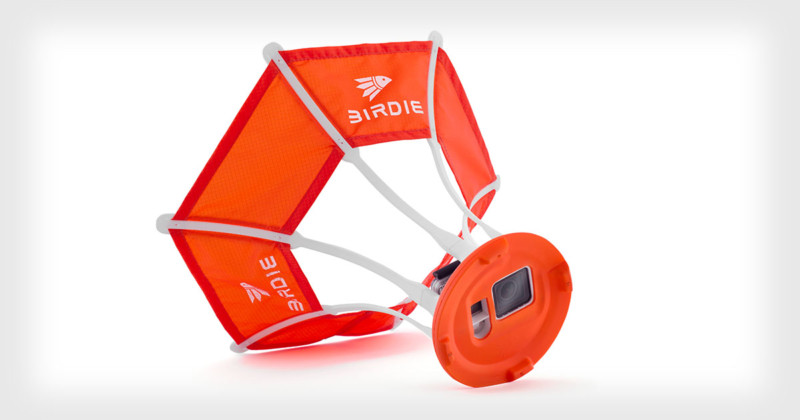 Birdie is a new GoPro accessory that helps you take aerial photos and videos simply by tossing your camera high into the air.

The invention, which
raised over $32,000 on Indiegogo
earlier this year, looks like the love child of a badminton
shuttlecock
and a safety cone.
Birdie is aerodynamic through the air and floats if dropped into water, making it a worthy camera accessory for day trips. It also disassembles and can be carried around without much weight or space.
To use the Birdie, simply insert a GoPro Hero camera (the 3+ and 4 are officially supported) into the base with the lens pointed straight down. Then toss the Birdie into the air while you're camera's shooting for relatively cheap and easy aerial shots.
Here's a video showing Birdie in action:
Here are some sample photos captured using the Birdie:
The Birdie is officially launching on Amazon on October 24, 2016, with a price tag of $49.