Ultra Rare 1950s Nikon 3D Lens Shows Up on eBay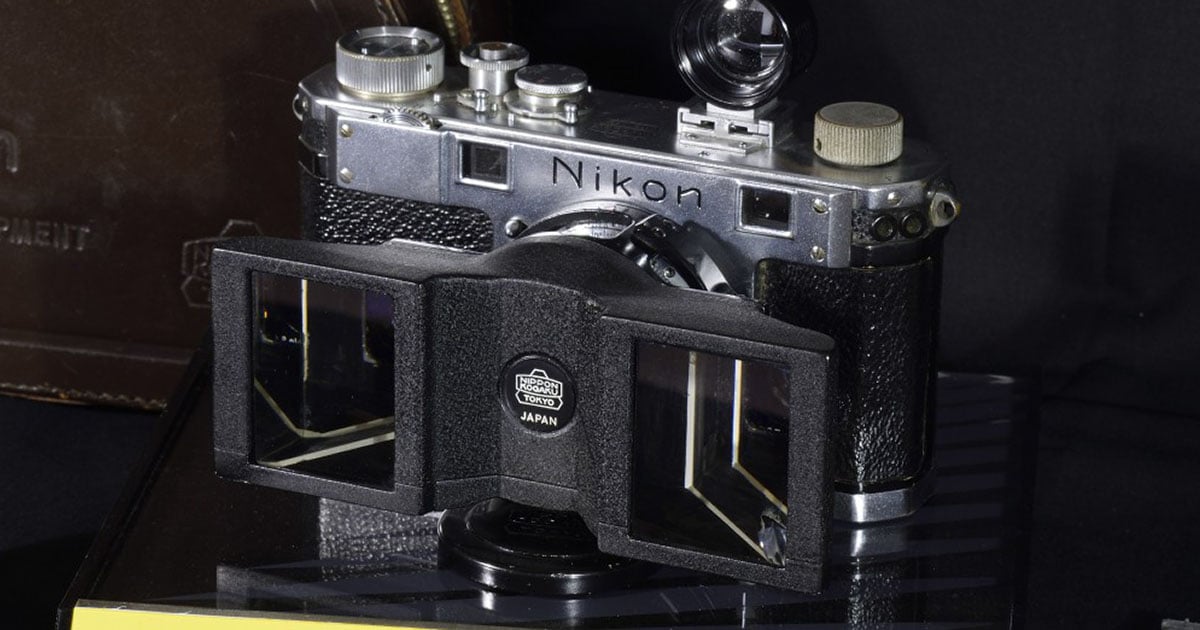 If you want to own one of the rarest Nikon lenses in existence, now is your chance. A Nikkor stereo 3D lens from the 1950s has surfaced in an eBay auction.

The lens is the Stereo-Nikkor 3.5cm f/3.5 lens, a special purpose wide-angle lens produced between 1956 and 1961 for Nikon's S-Mount rangefinder cameras.
Just how rare is the lens? It's estimated that only 100 to 300 of the lenses were ever produced and sold around the world.
In addition to the base S-mount lens, which has 4 optical elements and a minimum aperture of f/16, the kit also contains a separate stereo finder and a stereo prism. These help direct light from two offset points of view into the two "eyes" of the lens, allowing a stereo 3D side-by-side image to be captured on a frame of film.
Samsung has (or had) a similar lens for its modern mirrorless cameras, and there's even a stereo 3D lens for GoPros now. But the Nikon lens in this new auction is very old and very rare.
"I think there is not much to say about this lens, since every serious Nikon Collector knows, that it's the rarest from all Nikkor lenses ever built together with the Reflex-Nikkor 1000mm F6.3," eBay seller nikon_and_wine writes in the description.
According to the seller, there have only been 5 confirmed sales of this particular lens, and the average sale price has been about $55,000. If you'd like a shot at owning this lens, head on over to the auction, which has a reserve and had a starting price of $1.
---
Image credits: Photographs by nikon_and_wine