There's a Nikon 2000mm f/11 on eBay, Complete with a Lens Cap and Carrying Case
If you've been dying to get your own copy of the super rare Nikon Reflex-Nikkor 2000mm f/11 mirror lens, here's a prime opportunity to snag one: a copy of the lens has appeared on eBay, complete with a leather "lens cap" and a nice aluminum case for transporting the beast. The buy it now price is a cool $32,777.

The lens is being sold by Guangzhou, China-based camera store Breguet Camera, which writes that it is "one of the most collectible Nikon lenses" and in excellent shape cosmetically, optically, and mechanically.
This Nikon 2000mm lens is the longest (~2 feet) and heaviest (~38.5 pounds) Nikon lens ever to appear for 35mm photography. $32K seems like a lot (well, it is), but the market for these lenses can be pretty unpredictable. One was being sold on eBay for around $20K back in 2010. The next year, a copy was sold for around $95,000 at a charity auction.
Perhaps influenced by the record sale, a completely broken and beat up copy was listed for around $25,000 a couple of years later. In light of these sales, $32K seems like a pretty reasonable asking price for a nice copy that comes with a case.
In case you're wondering, this is what it looks like when you mount a 35mm SLR camera to this particular lens (you'd surely attract strange looks if you brought it onto the street):
Here are some photos that offer a closer look at this rare piece of equipment, courtesy of Breguet Camera: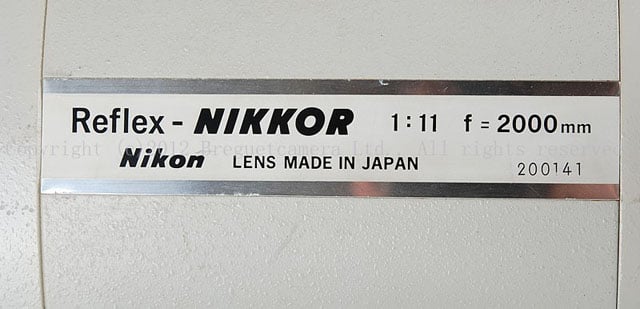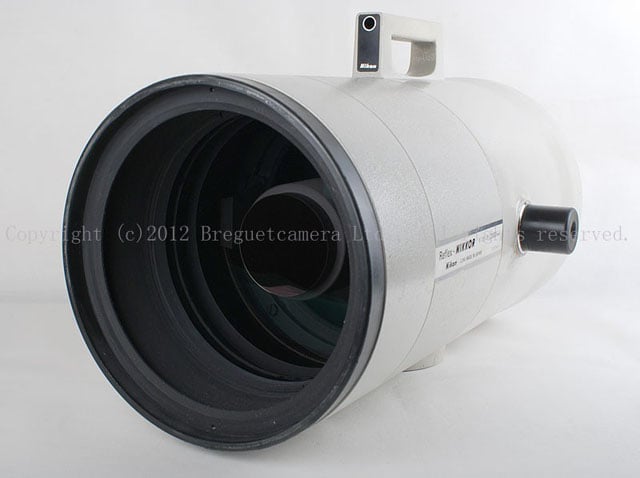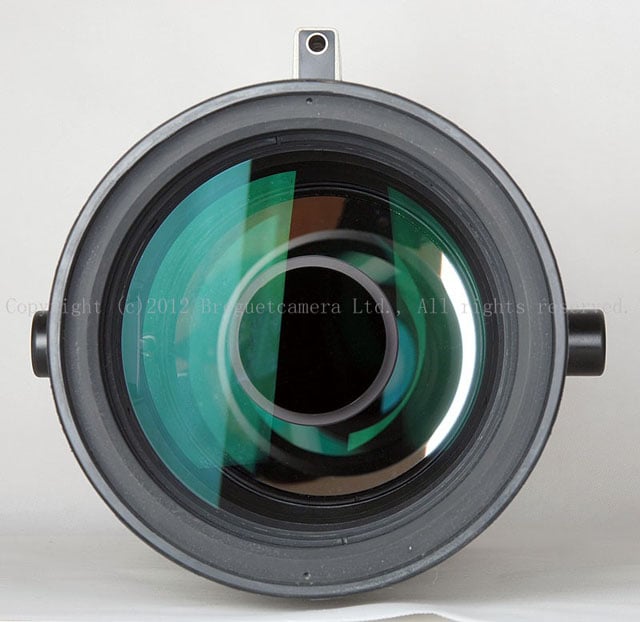 Rare Nikon Reflex-Nikkor 2000mm f/11 Mirror lens [eBay via The Digital Picture]
---
Image credits: Photographs by Breguet Camera