Pentax's New Film Duplicator Makes Digitizing Large Format Film a Breeze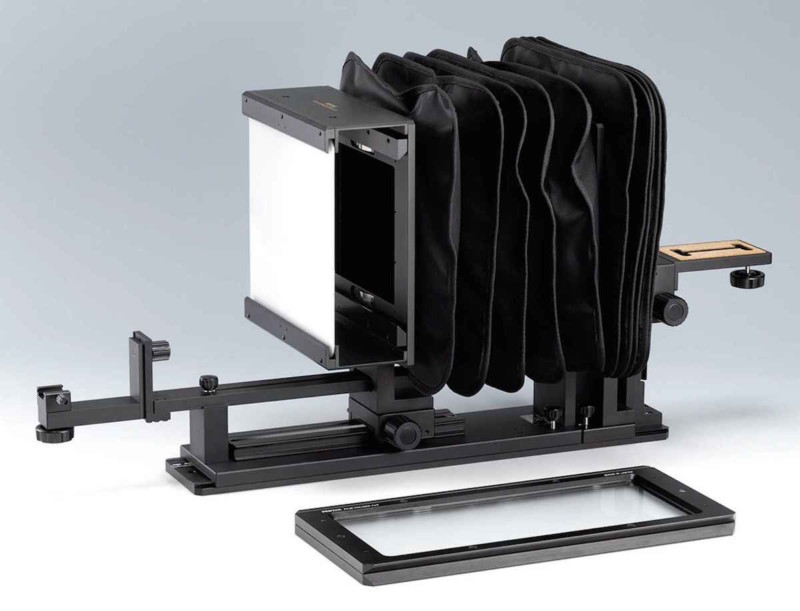 If you have a bunch of 35mm, 120, and even large format negatives lying around in your attic, slowly succumbing to the ravages of time, Ricoh has a solution for you. It's their newest "film duplicator," and it'll let you digitize all that film using your DSLR or digital medium format camera.

This
isn't the first
film duplicator Ricoh/Pentax has released, but it's the first to take large format film. Plus, given the release of the
Pentax K1
and its ultra-high res
pixel shift technology
, using a DSLR to digitize negatives is more tempting now than ever.
The Film Duplicator 4×5 works by lining up your DSLR, a macro lens, and a dedicated flash unit with a bellows, 2 sheets of anti-glare glass, and a film holder that can hold two sheets of 4×5 film next to each other.
Just line up the film, set your focus, and snap the photo; voila: digital file.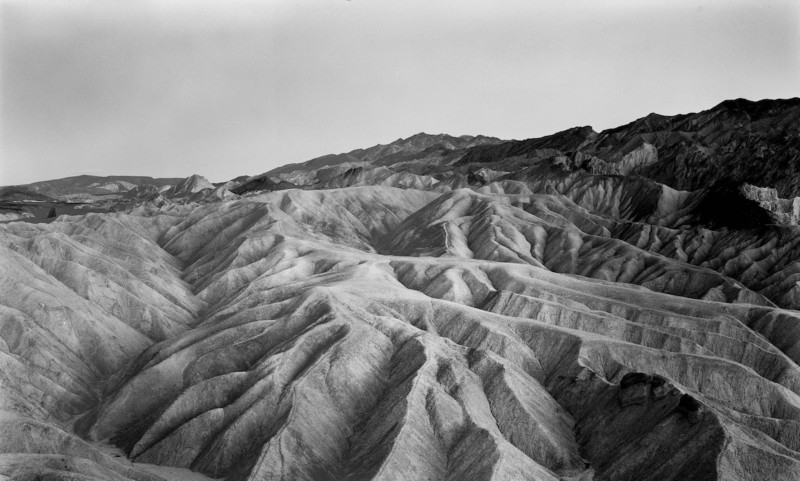 If you're trying to squeeze every ounce of resolution out of those beautiful large format photos you've captured, this isn't your solution. A drum scanner is going to beat the Film Duplicator every time. But what the duplicator loses in resolution it makes up for in speed.
Digitizing two 4×5 sheets in a single photograph means getting through a big archive in hours instead of days.
No price has been announced for this niche accessory just yet, but expect the Film Duplicator to run close to $1,250, since the original one (which maxes out with 120 film) costs £800, or about $1,175 USD. Find out more about this curious gadget here.
---
Image credits: Untitled by Patrick Merritt.