The New Hasselblad: Mirrorless, 50MP and 'Twice as Interesting' as You Think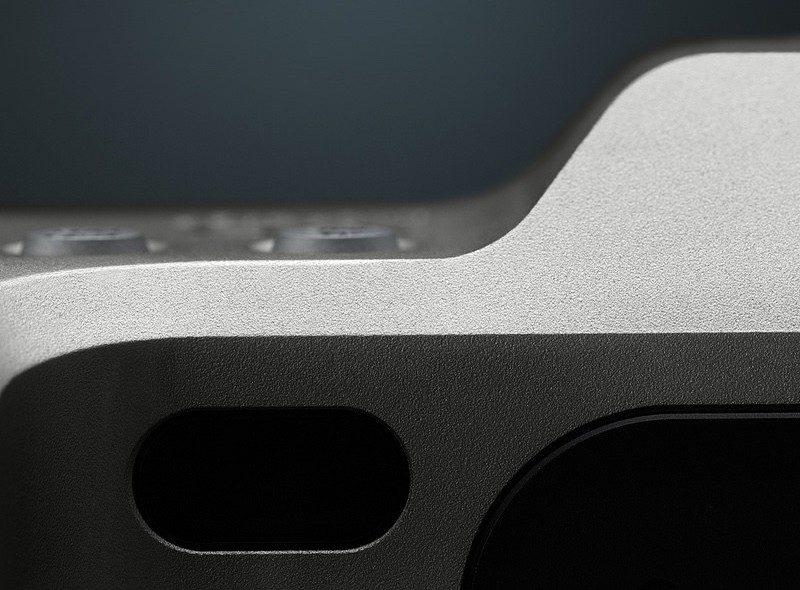 Since Hasselblad confirmed they would announce a "game changer" on June 22nd, speculation and unconfirmed specs have been flying around the photo industry with the kind of un-bridled fury that usually precedes a big let down. Thing is, the more we hear about the upcoming camera the more intrigued we are.
For now, the photo above is the only concrete clue we have about the camera. It comes from the official invitation to the Hasselblad announcement, and it shows a closeup of a small section of the soon-to-announced camera.
This is the full invite, shared yesterday by photographer Ming Thein:
Added to the things we know for sure is this, posted by Thein alongside the invite:
Editor's commentary: let's say I do have some knowledge about what this might be, and it's at least twice as interesting as they promise…
Now, for the speculation. According to reports by both Photo Rumors and Mirrorless Rumors, the camera is mirrorless, has a built-in viewfinder, and sports a 50MP sensor that is bigger than full-frame.
The newest reports claim the camera is medium format (the same 50MP sensor as the CFV-50C digital back) and compatible with existing Hasselblad medium format lenses, although that seems to contradict a previous source who said the camera would be "'very special', 'beautiful', with an unusual aspect ratio."
Given the flurry of 'leaks' since the livestream (embedded below) was announced, expect more unconfirmed information to drop between now and next Wednesday when the camera officially arrives.