You Can Now Post Photos Directly to Instagram from iOS
Instagram just released version 8.2 of its iOS app. Among the "bug fixes and performance improvements" is a new iOS extension that lets you post directly to Instagram from elsewhere in iOS.

What this means is that you can now upload an Instagram photo directly from your Photos app. Other apps that utilize the built-in iOS share box can now send photos and videos directly to your Instagram account as well.
To get the Instagram option to show up when you hit "Share," scroll to the very right of the row of icons and hit the "More" box. Then, on that "Activities" list, make sure the Instagram option is toggled on.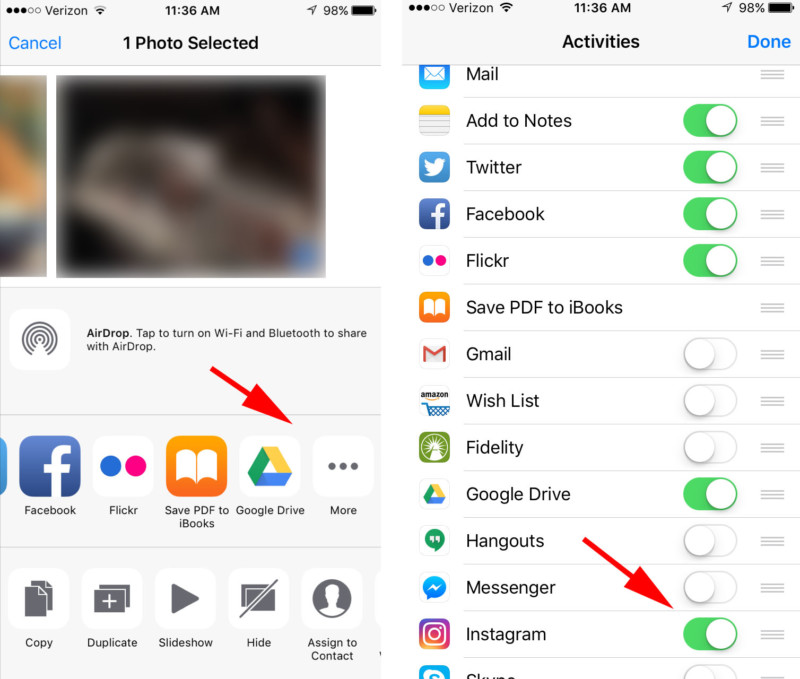 Voila! You'll now see the Instagram box every time you hit Share inside photos or other apps (including photo management, editing, and camera apps).
The system is pretty basic: you'll be able to upload the content with a custom caption, but that's about it. If you require Instagram's full editing powers, you'll still need to open up the app to do that.
To get started with this new feature, make sure you download version 8.2 of the free Instagram app from the iTunes App Store.