4 Cheap Soviet Lenses Worth Hunting Down on eBay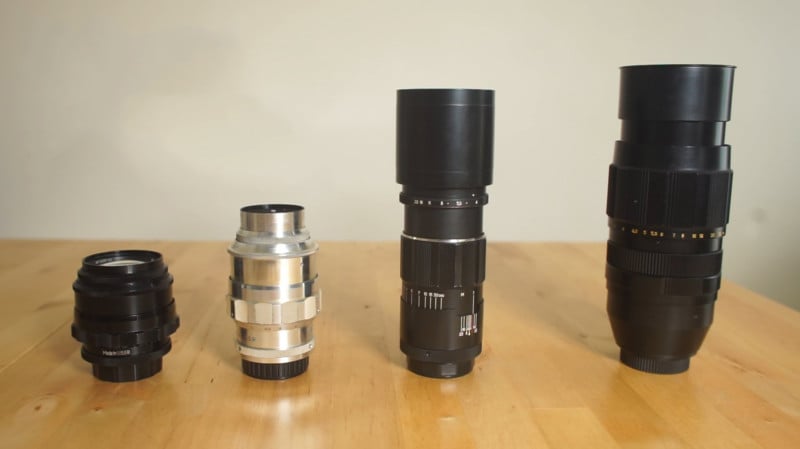 It may not be the first place that comes to mind, but the Soviet Union is a great place to start if you're looking for a good quality piece of glass on the cheap…. well, what's left of the Soviet Union anyway.
In this short presentation, photographer Mathieu Stern—who specializes in finding and reviewing "weird lenses" for his YouTube channel—introduces 4 soviet Jupiter lenses that anyone hunting for a bargain on glass should write down. Created between 1950 and 1980 in the USSR, they are: the Jupiter 9 85mm f/2, the Jupiter 11 135mm f/4, the Jupiter 11A 135mm f/4, and the Jupiter 21M 200mm f/4.
In the video each lens is shown off quickly and followed by a few sample photos Mathieu has captured using that lens. Oh, and all of them except the Jupiter 9 are going for well under $100 on eBay as of this writing, with the Jupiter 9 coming in around $150.
Of course, the Jupiter lenses (and these Jupiter lenses) aren't the only great Soviet glass out there. Zenit and Helios lenses are also worth hunting down, for example.
But if you want to learn more about the lenses above, or see any of Mathieu's weird lens reviews, check out his YouTube channel. And if you have suggestions for other cheap-but-awesome glass that we should be keeping an eye out for on eBay, drop them in the comments!