'Broke' 50 Cent Tells Judge He Takes Photos of Fake Money for Publicity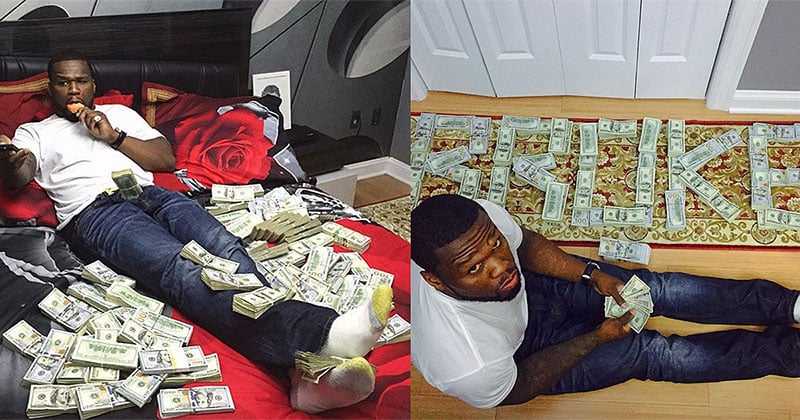 Instagram is known as a place where people use photos to flaunt their lifestyles, both real and fake. 50 Cent may be one of the biggest names to do so on the "fake" side: he claims he's broke and that he takes photos of fake money for marketing reasons.

The New York Times reports that the rapper made the claim in a Connecticut court recently after filing for bankruptcy protection last year.
Judge Ann Nevins wasn't pleased with the fact that 50 Cent was claiming bankruptcy while regularly posting photos of himself with mountains of cash on Instagram. She questioned 50 Cent about whether he had secret stashes of money that he wasn't reporting.
In his court filing response, 50 Cent writes that he was simply using "prop money" in photos as a way to market himself to his audience.
"Just because I am photographed in or next to a certain vehicle, wearing an article of clothing, holding a product, sitting next to what appears to be large sums of money or modeling expensive pieces of jewelry does not meant that I own everything in those photos," he writes.
"Since the explosion of social media, I have maintained a strong social media presence that is consistent with the public persona of '50 Cent.'"
Here are just some of the cash photos shared by 50 Cent on social media in recent times: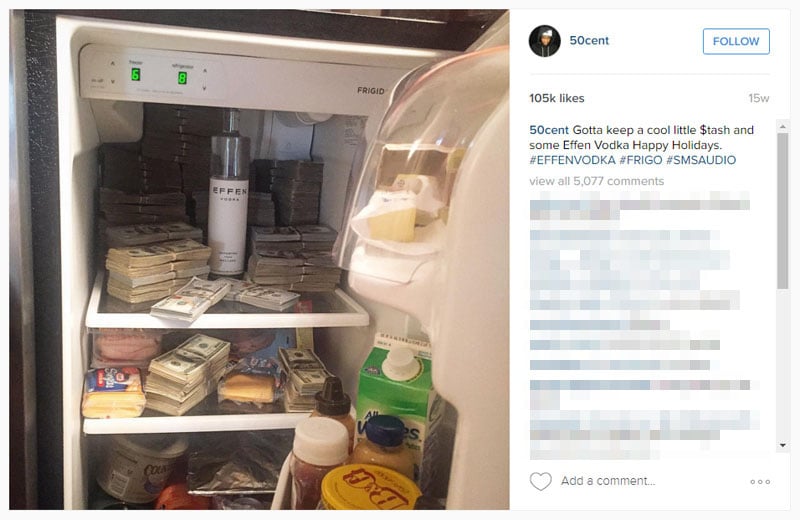 "The case represents a clash between the opulent lifestyle that many hip-hop artists promote in their music, videos and public personas, and the staid reality of Chapter 11 court proceedings," the New York Times writes. "Social media has become a notable tool of hip-hop culture and often functions as an extension of an artist's public image, an extra-musical companion meant to lend credence to the boasts of wealth and masculinity promoted in the songs."
The Secret Service is reportedly questioning 50 Cent about whether the "prop" money he photographs is actually counterfeited. The rapper says he doesn't know.