An Interview with the Brothers Wright of CineStill Film
Brandon and Brian Wright, better known as The Brothers Wright, are the identical twins behind the craft film company CineStill Film.

The startup's latest effort to launch lines of medium and large format film has
raised over $165,000 already on Indiegogo
. We had a chat with the brothers to find out more about them and their ambitious efforts.
PetaPixel: Can you tell us a little about yourselves and your background?
Brandon and Brian Wright: We love to create! We grew up in a creative household in Seattle where our father, a nationally renowned machine-tool whisperer, let us help him create encoders from scratch, and we would accompany him on trips around the country to breath life into complex paper weights the size of Mack trucks.
18 years ago he gave us his Olympus OM-1 and we started developing film and tinkering with cameras. We have since breathed life into many cameras up to 100+ years old and created new ones from scratch.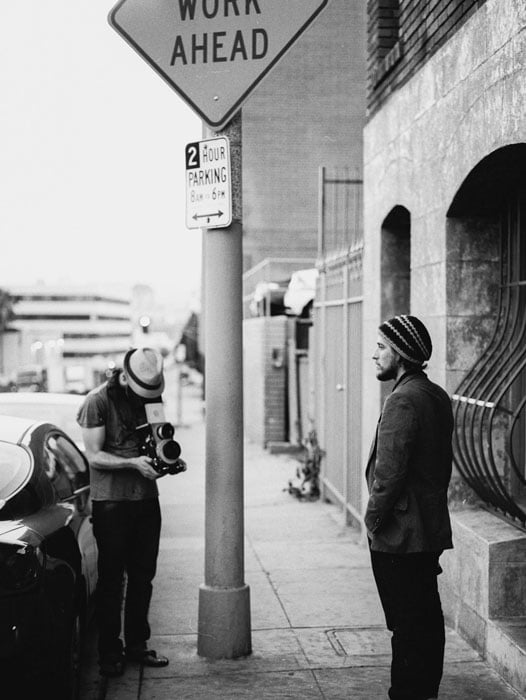 When and how did CineStill come about?
Through our photography and cinematography, we began tinkering with processes to bridge the gap between motion picture technology and still photography, from hacking cameras and lenses to chemically adapting film. Being based in Hollywood helped us have special relationships with labs and companies in both industries.
We began this journey before 2012 by shooting a 250 exposure back for a Nikon, which would allow us to splice lengths of motion picture film together long enough for the motion picture processors the size of the machine tools our father worked on. But we wanted to be able to shoot this technology in our Leicas and other compact cameras, and allow people to process at a normal photo lab. So we hacked film.
It took us a couple years of R&D, building equipment and modifying machines to create a process that chemically modified motion picture film to be compatible with photo lab processors, without ruining the sensitive emulsion. We collaborated with many companies around the world to successfully bring CineStill Film to market worldwide, and now we have made that vision bigger with 120 and large format film.
How many people are currently involved with CineStill?
Besides the almost 2,000 "CineStill Film Makers" who have supported the campaign over the past month, there are many others involved with CineStill's manufacturing and distribution and this project in particular from around the world.
The key steps of our process for producing CineStill Film are still all handled at CineStill headquarters in Hollywood by our small team, but we have intentionally chosen to collaborate with other film companies around the world for manufacturing, photofinishing, packaging and distribution, to help sustain the analog photography market rather than divide it by building redundant infrastructure, which already exists and should be sustained.
Can you tell us where things went wrong with your prior crowdfunding attempt in 2014?
With our first crowdfunding attempt on Kickstarter we had an uphill battle. First, we needed to reach a much larger goal just to setup and begin large scale manufacturing of 120 film. We have since reworked our plans, negotiated better prices on materials with lower minimum order quantities and invested much capital from the growth of our current products.
Secondly, like many others we were excited to support two other analog film campaigns with more urgency, but it may have caused some crowdfunding fatigue in the analog film market.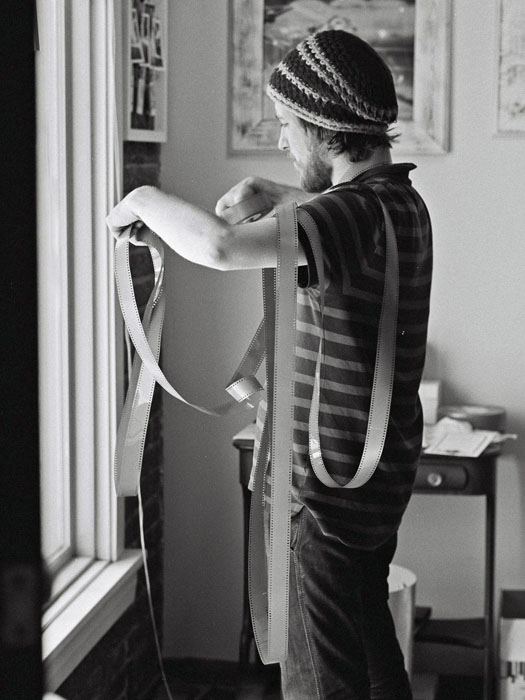 Tell us about the current IndieGoGo campaign.
The current IndieGoGo campaign's success can be largely credited to how much more flexible it is in contrast to the Kickstarter over a year ago. For one, IndieGoGo has been much more engaging with how we planned and structured our campaign. We have planned a campaign that is much more interactive and rewarding for backers. We have gained much more support and seen growth in our market.
We are also offering stretch goals to produce more film options through the same campaign. CineStill Film's reach in the analog photography community has literally exploded in the past year. Having a really great video this time that is fun and exciting has really helped as well!
As more and more film lines are being discontinued, why is now the right time for you guys to jump into the market?
Film photography is on the rise! Just as we have seen growth over the past few years, so has every other major and craft film manufacturer. There is more film being shot today than in recent history for sure.
The reason some beloved film stocks are discontinued is not necessarily due to their popularity or lack of growth. Large companies often discontinue niche products in order to better position themselves in their market by moving their customers to more profitable products that they sell.
CineStill is actually completely unique in this way. We are small scale and niche by nature but the products we are offering supports and relies on large volume motion picture film and still film photofinishing. Rather than offering a new competitive product which could decrease production of other current materials (making them more open to being discontinued) CineStill Film actually contributes to the volume and stability of current film manufacturing, photo finishing, and distribution already in place.
Are there any technical differences between CineStill films and film lines made by larger companies?
The primary technical differences can be summed up as nuance. It's distinct yet subjective. 800T is the only film on the market color balanced for shooting in warm tungsten light without filtration, and has the greatest depth of shadow tonality and sensitivity of any other color film.
The 50D emulsion is touted to be the world's finest grain color negative film, with a neutral palate that screams cinema. In the end, some work is best created with a black and white film like ADOX Silvermax, with a daylight color film like Portra 400, or simply an Instax mini or even an iPhone.
More sustainable options in any medium is good for creatives. But CineStill films are opening up more opportunities to use more film in more environments for more purposes.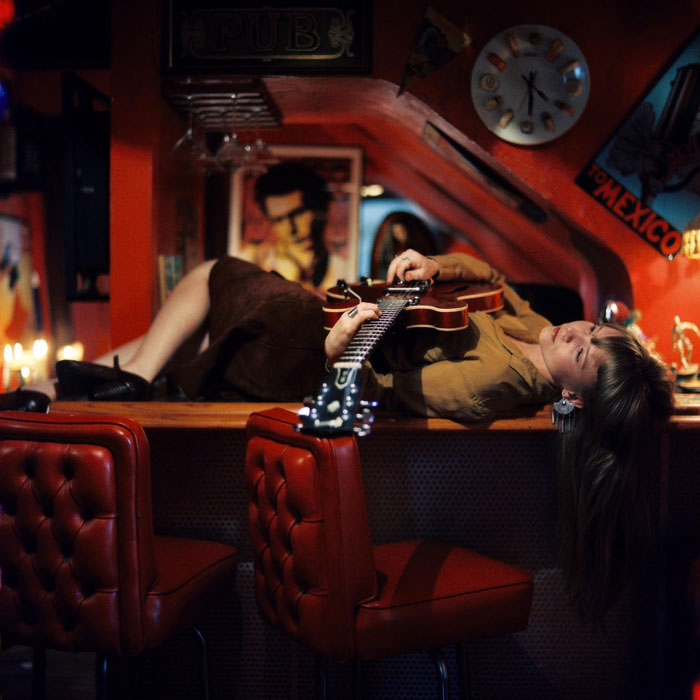 Do you have anything else on the roadmap after this new set of films? What's next?
Our next stop and stretch goal is 50D in medium and large format. Beyond that we have a few destinations and ideas which we have conceptualized, to help make the analog medium more accessible and useful to those whom use it.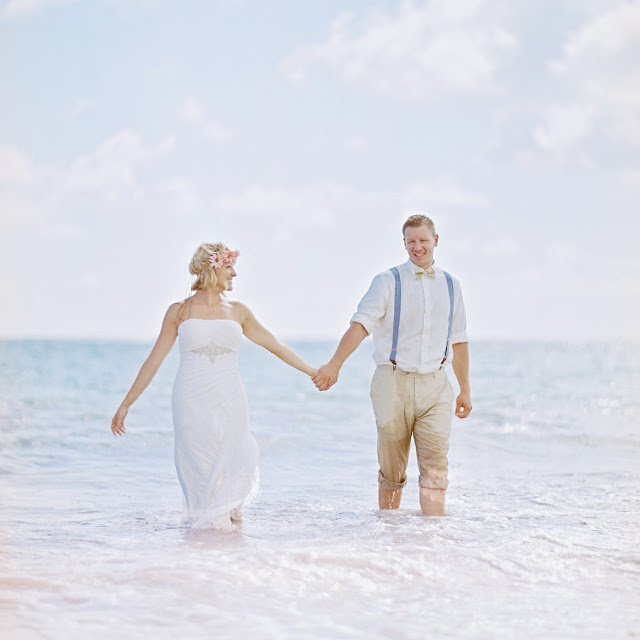 What do you think the film photography industry will look like in 10 years?
We see the film industry continuing to grow and adapt. Within 10 years I suspect we will see more craft film makers, even more exciting analog tools, and passionate supporters. I believe we are entering a "post-digital" world where tactile things are more appreciated and even aided by digital tools.
The competition is over. Digital is no longer the latest and greatest. It just is… And analog mediums are now seen by many as "new" or just different options.
In 10 years, technology will make these options even more accessible and result in even higher quality than we already have. Development of analog technology may have been put in slow motion for the last decade, due to scaling down from it's household use, but it is far from it's potential. Film is a relatively young technology as a medium really.
Is there anything else you'd like to say to PetaPixel readers?
We would like to say thank you; to PetaPixel readers for your interest. To our film family who has supported our vision, helped to make it a reality, and continue to fuel the analog renaissance. To all of our partners who have worked tirelessly to help sustain the film community.
And personally to our mom, who made us who we are, and dad who continues to care for our mom through her affliction, inspiring me to be more, a man of integrity and heart. We will always be here for you and support you with any success we may have, just as you have always supported us.