This Skier Was Given a GoPro Karma Drone to Try Out
GoPro just released another video with sample footage captured with its not-yet-announced Karma drone. This time the company gave a Karma drone to American freestyle skier Bobby Brown and some of his friends to test out at Aspen Snowmass in Colorado. The short 1-minute video above is what resulted.

GoPro has been extremely secretive when it comes to the Karma. Aside from
the name reveal
and an earlier sample video, not much is known in the way of design, features, and specs.
In this video, we do see an interesting shot in which Brown appears to be shooting a selfie with drone in hand. As he reaches the jump, he lets go of the drone, which continues shooting as it flies high into the air. Here's the sequence: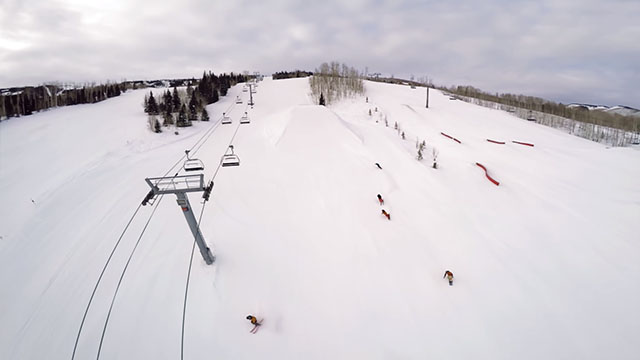 Could the GoPro Karma have a "throw and shoot" feature like the AI-powered Lily camera drone? The Lily has been a smashing success so far, hauling in $34 million in pre-orders alone.
GoPro's stock has been taking, and the company recently announced a 7% cut to its workforce after a major drop in camera sales, so it has a lot riding on the Karma drone — if it's a success, the drone could raise GoPro's reputation among investors, but if it's a flop, it could spell doom for a company that's seeing more and more competition in its space.