Those Green Dots on Your Nikon DSLR Tell You How to Reset the Camera
Here's something that most Nikon DSLR shooters probably know already, but perhaps some of you don't… Most Nikon DSLRs feature two small green dots somewhere near buttons on the back or top of the camera. Those dots tell you how to do a factory reset of your camera to default settings.

It's a feature called "Two Button reset": simply hold down 2 particular buttons at the same time for 2 seconds, and your camera settings will be restored to factory defaults.
You can find out which 2 buttons are the reset buttons for your DSLR on Nikon's website, but the easiest way is just to see which buttons on your camera are marked with a green dot next to them.
For example, the new Nikon D5 is reset by holding the Release Mode and White Balance buttons at the same time:
The Nikon D500 is reset by holding the Quality and Exposure Compensation buttons on top: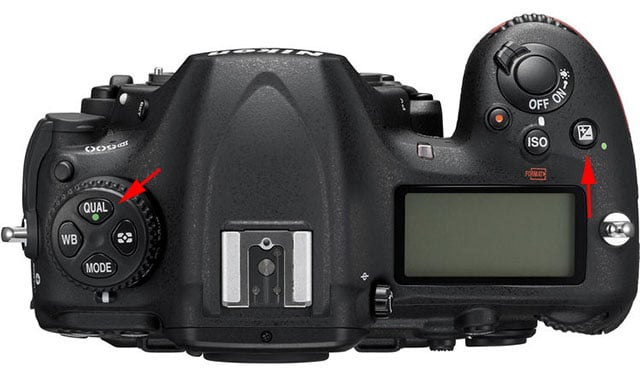 If your camera doesn't feature these two green dots — the D3200 is one camera that doesn't — then you don't have "2 Button reset." Resetting non-supported cameras is done through other means, and you can find those instructions on Nikon's support site.
(via Nikon via Nikon Rumors)