Canon Made This 1:2.6-Scale Replica 5DS DSLR with 2 USB Flash Drive Lenses
Canon's Japanese store recently began offering a miniature 5DS replica camera with two L lens flash drives. This is an official Canon product, unlike some DSLR flash drives we've seen. We shared earlier this month that Canon appears to have made a 1D X version as well.

The miniature camera is an accurate 1:2.6-scale replica of the real thing.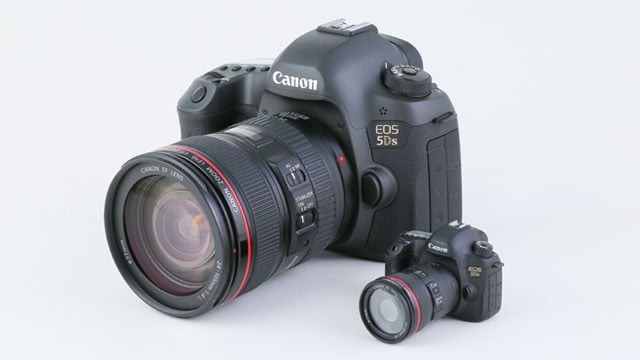 In addition to a 24-105mm f/4L IS USM lens drive, there's also a 70-200mm f/2.8L IS II lens drive: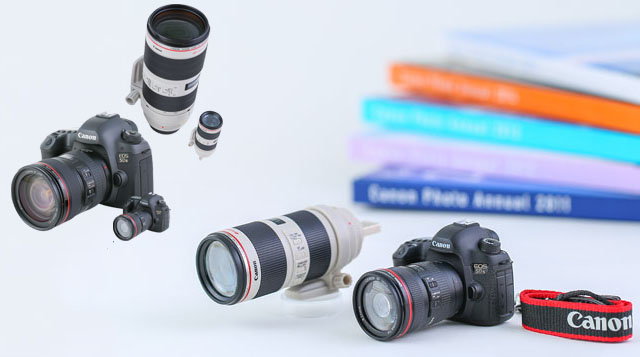 Each of the flash drives has an 8 gigabyte capacity and plugs into a USB port on one end: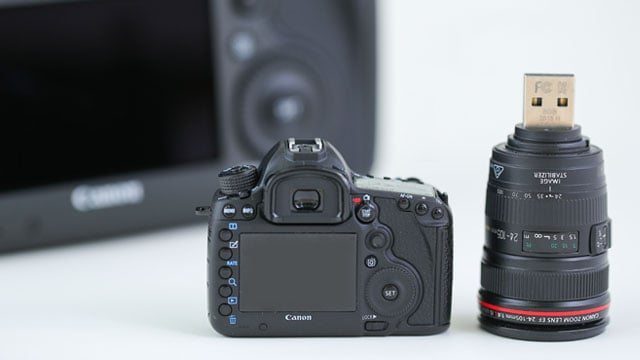 Accessories that come in the replica box include a USB extension cable, a detachable body cap cover, a USB cover, and a miniature camera strap. Canon was selling the 5DS and 24-105mm kit and 70-200mm separately for ¥9,980 (~$82), or as a package for ¥19,960 (~$164). Unfortunately, Canon says that they're currently sold out, and there's no word as to if or when the inventory will be restocked.
(via Canon via Photoblog.hk)