Forevery Offers Powerful Image Recognition for Your iPhone Camera Roll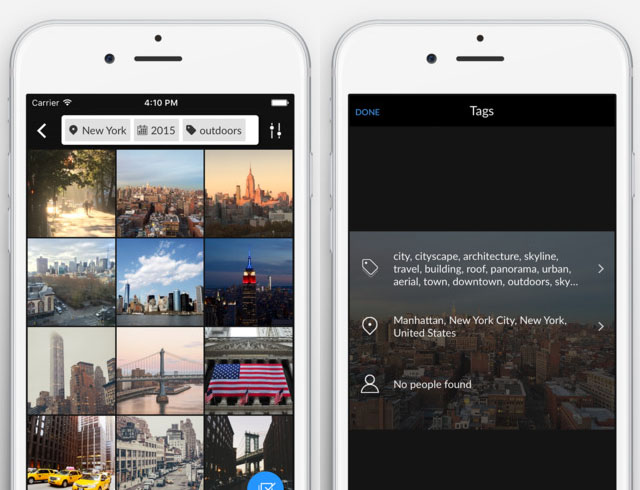 Clarifai, a NYC-based startup that's developing state-of-the-art image recognition software, has launched a new free photo app on iOS. It's called Forevery, and it's a new AI-powered app that helps you organize, discover, and share photos on your phone.

The new app is focused on three things: rediscovering memories, sharing beautiful content, and making photo discovery personal.
Here's what makes Forevery powerful: it automatically recognizes people, places, things, and times in your photos without any extra input from you. In addition to things, Forevery even attempts to identify emotions and concepts — things like "love," "happiness," "adventure," and "celebration."
For personalized recognition, you can teach Forevery to recognize people in your life by training it with a few photos of them. The same is true for "Things": show Forevery a few examples, and it'll keep its "eye" out for those things in the future.
Identified things in photos — whether automatic or manual — are instantly searchable, allowing you to find any photo you're thinking of at a moment's notice. Forevery makes this powerful search available through the Spotlight feature in iOS as well.
The ever-changing home screen of the app constantly displays your best memories and serves as a launchpad for diving into your photo collection.
Forever also automatically groups your photos into "stories" that have a cover and a title. You can share your stories with friends and family, and Forevery will even make suggestions for sharing your images based on things you've done in the past and people it recognizes in your stories.
You can download Forevery for free today from the iTunes App Store.