Polarr 3.0 for iOS 10 Brings Powerful Face Detection and Editing Tools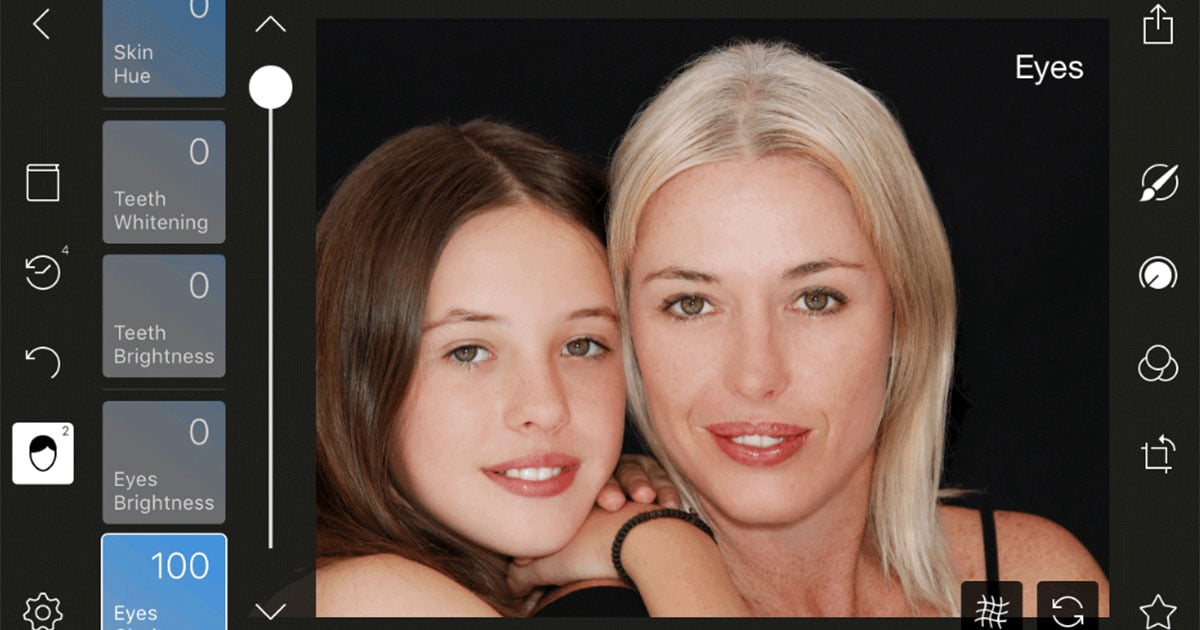 Polarr's powerful and popular photo-editing app on iOS was just upgraded to version 3.0, and the new update brings powerful face detection and editing tools that are being seen for the first time in Apple's App Store.

"It is the first app in store that detects multiple faces and does direct editing to all faces in photos in parallel," Polarr CEO Borui Wang tells PetaPixel. It's also "the first photo editing app that detects facial features (lip, eye, teeth) in high precision without requiring connection to the internet."
Even with these new technologies baked in, the app is still small, weighing in at under 40 megabytes. By comparison, apps such as Snapseed and Enlight take up over 100MB on your device.
Polarr 3.0 uses the facial recognition API that Apple has built into iOS 10. Combined with Polarr's custom neural network, the app can quickly make precise edits to a large number of faces in a photo without having to manually select each face.
Certain adjustment tools such as skin smoothing have been improved, resulting in less loss of detail when doing edits. The Denoise tool has been upgraded to now be on par with denoise features of pricey desktop photo editing apps.
The app's face-editing tool kit includes multi-face detection, auto-detection of facial features, auto-enhance face-editing, skin edits (smoothing, texture, hue, tone), teeth whitening, eye brightening, lip edits (brightness and saturation), and face reshaping and contouring.
Borui tells PetaPixel that RAW editing is coming in future releases as well now that iOS 10 has unlocked that potential. Polarr was first announced for the iPhone and iPad back in mid-2015, when it attracted over 250,000 downloads in the first two days. Version 2.0 was released in March 2016, and the app currently has a 4.5/5 star reputation with over 1,200 ratings. You can download the free app from the App Store here.