Akiwi is a Semi-Automatic Image Tagging Website
Akiwi is a new website that's designed to help you keyword photographs with minimal effort. It's a semi-automated image tagging system that is easier than manually tagging and more accurate than automatic image recognition.

The site was created as a student project over at HTW Berlin. It uses a collection of 22 million photos to suggest keywords for unknown photos uploaded by users.
"Instead of relying purely on automatic tagging which is not always correct, we propose an interactive system where the user help the system to find correct keywords with minimal input," developer Kai Barthel tells PetaPixel.
Here's a short video introduction to Akiwi:
Visit the website, and you'll be presented with a simple landing page that asks you to drag and drop a photo: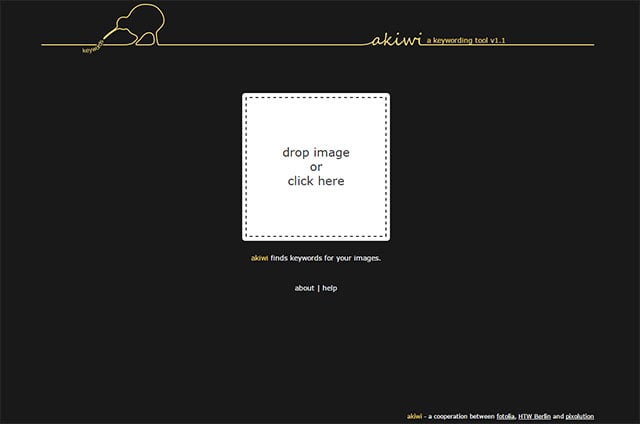 Here's a photograph we tested the system with:
Once the photo is uploaded, Akiwi shows a collection of similar-looking photographs and some keywords based on that collection of photos:
Your job is to select photos that are similar to the one you uploaded, which changes the set of keywords. Next, clicking relevant keywords refines the list of other keywords in the set:
The goal of the system is that with just a few clicks of your mouse (and no key presses), you'll have a relevant and accurate set of keywords that you can have copied to your clipboard:
Here are the keywords we got with a few clicks using the photo above: "bird, feather, animal, beak, nature, duck, water, pond, wild duck, plumage, green, palmate, mallard, aquatic, brown."
Akiwi is a work in progress, and was just updated to version 1.1. Head on over to the website if you'd like to give the technology a shot.