Polarr Photo Editor 3 Launched for Web, Chrome, and Windows 10
The free browser-based photo editor Polarr is expanding its reach yet again. After launching version 2 of its online photo editor back in February and a wildly popular iOS photo editing app back in June, the company today unveiled version 3 of its flagship photo editor and the company's expansion to Chrome and Windows 10 Desktop.

Polarr Photo Editor 3 features a revamped user interface that's designed for both mouse and touch. There's a new layout, new adjustment sliders, interactive in-app photo editing guides, an expandable and collapsible workspace, and new responsiveness to screen sizes.
Feature and functionality improvements include 50 preset filters for quick edits, batch exporting, dehaze tools (following in the footsteps of Adobe), a new cropping and tilting tool, new keyboard shortcuts, watermark on export, improved Denoise and Vignetting, and more languages.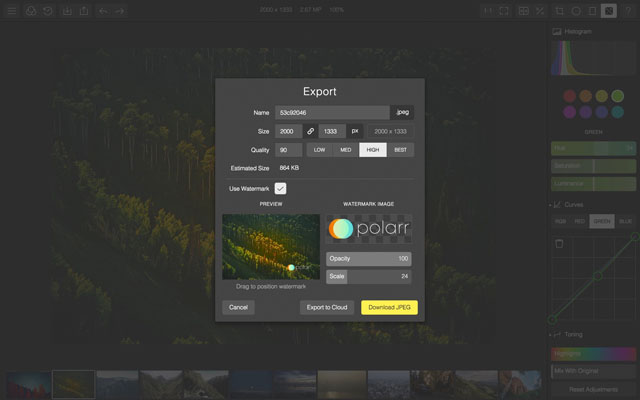 "The app is designed to compensate for the current weaknesses of advanced photo editing tools such as Adobe Lightroom – chunky, large, not easy for beginners to use, and lacking in in-app guidance," Polarr says. On Windows, the app claims to have nearly the same functionality as Adobe Lightroom while being faster, using less RAM, and only occupying 5MB of disk space compared to the 2GB Lightroom takes.
"This will be the last major new release/update to our web/desktop editor products for 2015, and we will shift our attention back to mobile after this," Polarr CEO Borui Wang tells PetaPixel.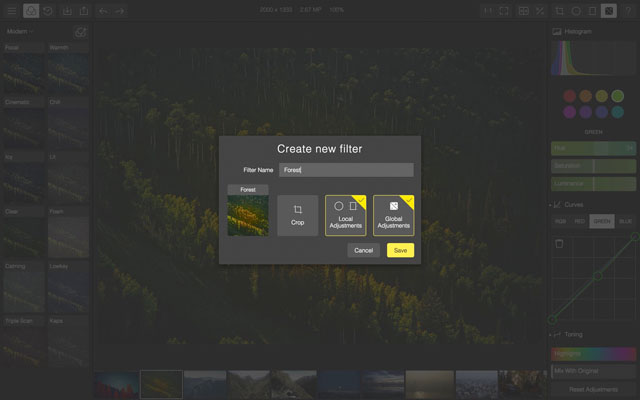 The Windows 10 Polarr app is the company's first paid product. It's available for $15 over in the Microsoft Store (there's also a 30-day free trial). The Web and Chrome apps are still free and offer the same experience as the new Windows 10 software.