Polarr's iOS Photo Editing App Sees 250K Downloads in First 2 Days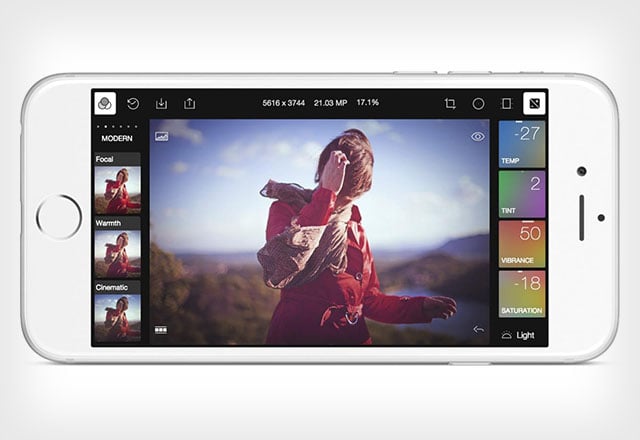 The popular browser-based photo editor Polarr has now arrived on mobile devices. After launching in the iTunes App Store late last week, the app was featured by Apple and was downloaded a whopping 250,000 times in the first 48 hours.

Business Insider reports that Polarr CEO Borui Wang had the goal of delivering Photoshop's powerful features to people at a fraction of the price Adobe charges. Polarr's browser app is free, and the new iOS app is a free download that costs $5 if you wish to unlock its full potential.
Firing a shot at apps like Instagram, Polarr offers premade and custom presets/filters you can apply to your images. Create your own to build a personal collection of looks that you regularly apply to photos.
There's an infinite undo/redo and history feature that lets you return to any point in your photo editing process. Make a mistake? A tap will take you back to where you need to be before you messed up.
The app contains basic and advanced tool sets, radial and graduated filters, HSL channels and tone curves, split-toning, a "tilt to edit" feature for gyroscope-enabled editing, a simple and intuitive user interface, and a small footprint on your phone (it takes up just 3MB — less than a single photo).
"The app managed to wrap desktop quality functions into an extremely simple and polished design," Wang tells PetaPixel. "It is the very first to handle the tradeoff between form and function extremely well. We think this will to be the most exciting pro photo editor on iOS and bring in a new world of audience."
Things on Polarr's roadmap include: Android compatibility, Dehaze, Denoise, a revamped Gradient Filter, adjustable UI sizes, and better EXIF handling.
You can find Polarr for iOS for free for iPhones and iPads over in the Apple App Store.