New Pentax Full Frame DSLR Teaser Site Says Camera Coming in Spring 2016
Ricoh has put up a new teaser page for its upcoming full frame Pentax DSLR. Back in February 2015, Ricoh announced that the camera would arrive by the end of the year. It looks like that date got pushed back a bit, as the website now says the debut will happen in Spring of 2016.

The teaser site also has a number of shadowy teaser images. We've adjusted levels a bit to bring out more details:
The camera still looks like what Ricoh was showing off earlier this year. Here's the product photo that was sent out to the press back in February: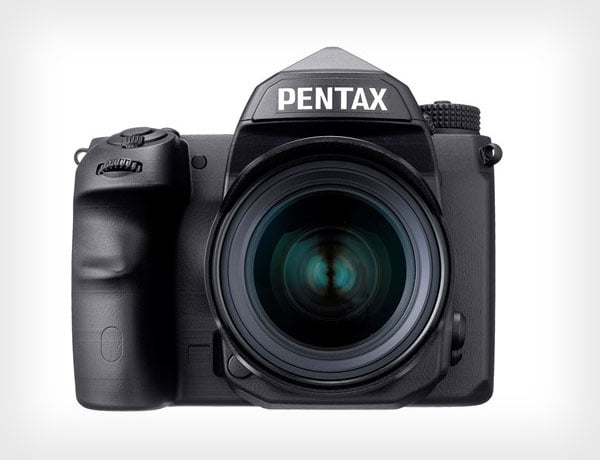 And here's a photo by Japanese site DC.Watch of a Pentax FF prototype camera at the CP+ trade show in Japan:
sonyalpharumors reports that the camera will most likely contain a full frame sensor made by Sony — perhaps a 36MP one, or the 42MP one found in the Sony a7R II.
The Pentax full frame DSLR is also rumored to have a High Resolution shooting mode, which may capture multiple photos in quick succession and then combined into an ultra-high-definition image. This technique could allow the Pentax FF camera to produce photos well over 100 megapixels in resolution.
Aside from these (supposedly solid) rumors floating around, there's not much else in the way of announced details, so we'll have to wait until Spring 2016 for official word. Stay tuned!