Land Rover Uses Cameras to Make Trailers Disappear in a Rear View 'Mirror'
British car manufacturer Land Rover has introduced an interesting new technology that uses multiple cameras to make trailers "disappear" from an LCD rearview mirror while you're driving. By combining video feeds from both the existing rear view and side view cameras with a digital wireless camera mounted on the back of the trailer, the system creates the impressive illusion of transparency.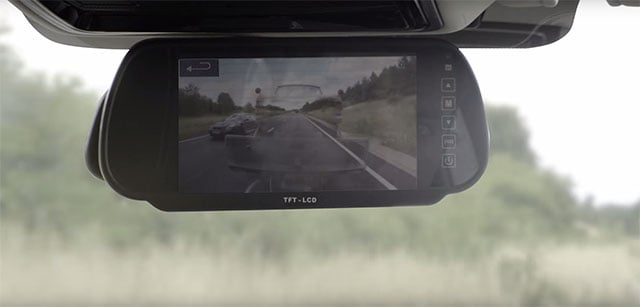 Here's a video that shows how this see-through rear-view system would work (it also describes some other trailer-centric camera features as well):
"Our transparent trailer project is researching how we could offer a view out of the vehicle unrestricted by your trailer, no matter what its size or shape," says Land Rover research director Wolfgang Epple. "Our prototype system offers a very high-quality video image with no distortion of other cars or obstructions."
"This means the driver would have exactly the right information to make safe and effective decisions when driving or maneuvering, making towing safer and less stressful."
A few months ago, Land Rover also utilized cameras within a car's grille to make the hood appear transparent:
This research is reminiscent of a Samsung project we featured back in June, which used cameras to turn the backs of 'Safety Trucks' into "live view" monitors.