Samsung's 'Safety Truck' Features a Camera and Live View Display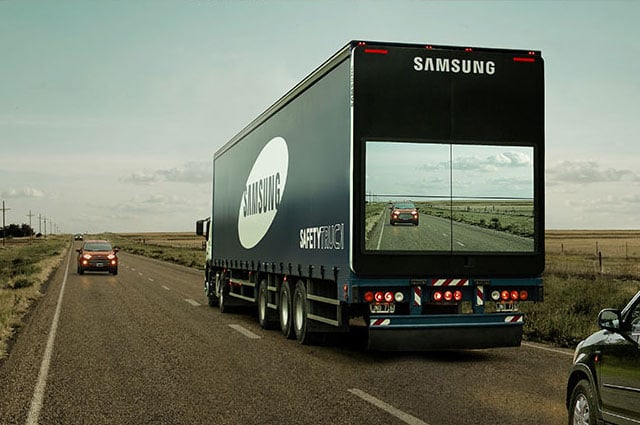 Samsung wants to help make roads safer by incorporating some camera technology into semi-trailer trucks. By adding a front camera and a giant rear "live view" display to the trucks, Samsung's 'Safety Truck' project makes it easier for drivers to see "through" the trucks and know when it's safe to pass.

According to the statistics, an average of one person in Argentina dies every hour to a traffic accident, and many of those deaths are caused by reckless passing on the country's two-lane roads.
Samsung wants to use its technology to make this type of passing safer and easier for drivers — at least when following behind Samsung's trucks. Each of Samsung's Safety Trucks have a wireless front-facing camera installed on the grill, and on the backside of the truck is a giant four-screen display showing a live feed from the camera.
The camera has a night vision mode, allowing the system to work both in the day and at night: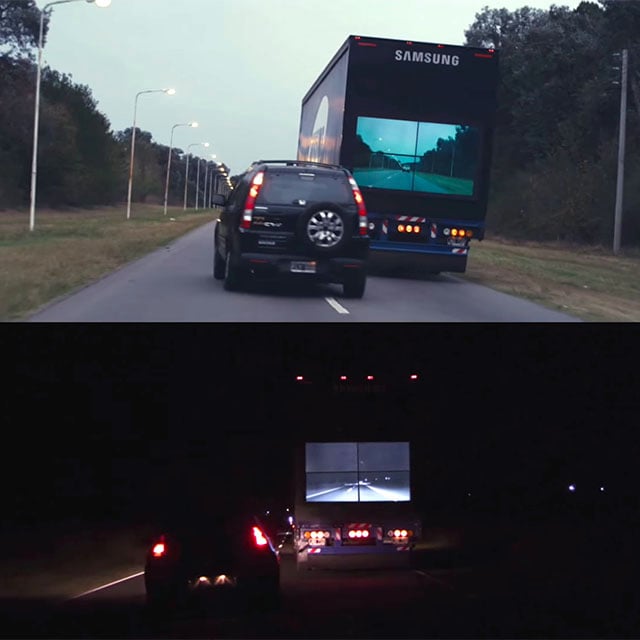 Here's a short video in which Samsung introduces the project and shows how it works:
Samsung tested prototypes in Argentina, but the trucks aren't currently being used on the road. "So far Samsung has been able to confirm that the technology works and that this idea can definitely save the lives of many people," the company writes. It's now working with governments to do more tests of the system and get official clearance for public roads.
Now all that's needed to turn the trucks into actual giant digital cameras is a shutter button in the drivers seat.