An Interview with Motorsport Photojournalist Jamey Price
Jamey Price is an award-winning motorsport photojournalist who was recently named one of GQ Magazine's '10 Best Car / Racing Instagram Accounts to Follow.' Price has had his work published around the globe by Road and Track, RACER Magazine, F1 Racing Magazine, Sports Illustrated, Motorsport Magazine, ESPN, SPEEDTV, The Washington Post, and many more. He also currently works as a freelancer for a number of commercial clients including Ducati, Audi, Lamborghini, Aston Martin Racing, Mitsubishi, Nissan, and Red Bull.
We had a chat with Jamey to see what he had to say about his career thus far, what advice he could give to those interested in this field, and his views on using social media to spread his work and obtain new assignments.

Let's start from the beginning. When did you first discover photography and what drew you to the field?
It just happened; it wasn't a slow progression. I was never really interested in cameras in middle school or high school. When I was a sophomore in college, I was given a Nikon D80 for my 21st birthday. I guess my parents thought it would be a fun thing. I started taking it to the collegiate swimmer at the time. I was swimming full time for my college, and I started taking it to my swim meets. I took pictures of my teammates, and I basically became the team photographer as well as a teammate, so I was playing a few different roles all at once.
I was also a horse racing jockey for seven years, so during that time I was also riding. I would swim from August to February, and then from late February through the summer I would ride in horse races. It wasn't every week, maybe every other weekend. I rode 50 races in my career and had 11 wins. But I would also take my camera with me to the races and take pictures of my friends who were jockeys; I would take pictures of them in the jockeys room and I would go out on the track because if you were a jockey you could just walk out on the track – no one is going to stop you. It is basically like being given a media pass but without the media pass.
So I just started messing around with it and learning by trial and error. It got to the point where eventually people started offering to pay me more money than I was being offered to ride in the horse races. And horse racing is exceptionally dangerous, and I was never a professional.
So it was an interesting progression from being an athlete to a photographer without much transition time. It just happened overnight. When I graduated from college, I was working as the Director of Photography for a really small college paper in Kentucky. I was also interning at a local paper, so I was getting genuine experience and wasn't just taking pictures of my friend. I was getting real world photography experience with newspapers. I could see myself doing this, I just don't know how to get my foot in the door and the right places.
When I graduated from college, I moved to England for six months. I was riding for a jockey over there and lived in North Yorkshire, then I lived in Ireland for a bit. I was wondering around and taking pictures at race tracks in the afternoon, but in the morning I was riding the race horses. It was a weird time in my life, but it was awesome.
That's a fascinating transition. When did you start getting into motorsport photography specifically?
It happened while I was over in England a bit. I did one photo shoot at a racetrack that I went to; it was very close to where I lived in North Yorkshire, and they just let me come and take pictures. It was really just a club day event – nothing serious.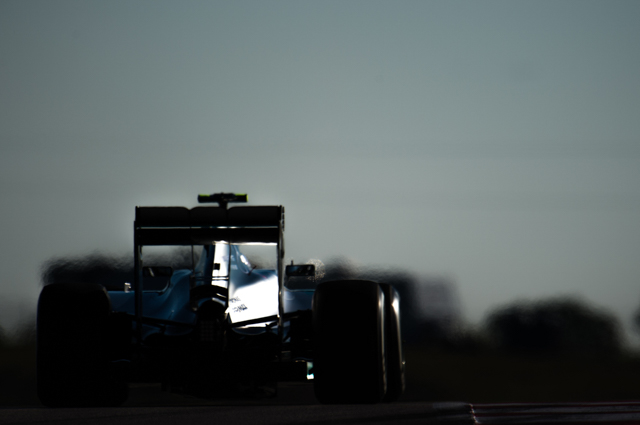 Also, at one of the other internships, I did a photo shoot of a lawnmower race which was actually, still to this day, one of the most enjoyable thing that I ever have seen with my own two eyes. It is a national series that they take really seriously. I found this event, and I really wanted to shoot it for the local Charlotte paper, so I got my editor's approval to do that. It was technically the first motorsport event I was ever given a credential to shoot.
But when I was living in England I was getting more serious. Horse racing wasn't paying enough; I wasn't making a living on this and newspapers weren't what I wanted to do. I appreciate what newspapers do, but the part that frustrated me was that one day I'm shooting lawn mower races that are fascinating – it's colorful, and it's awesome – and the next day I'm being given an assignment to go cover potholes in Charlotte. The transition between those two was hard to grasp. I really wasn't interested in it. I wasn't passionate about what I was shooting on a day to day basis.
When I was living in Europe, I bought a ticket to the Monza Formula 1 Grand Prix in Italy. I was there by myself. I spoke no Italian, so it was a really fun and a challenging weekend. But I shot it like I was being paid by a sports organization or a wire service to cover it. I just tried to do something different with what I had – one camera and two lenses, and I was just playing around. It kind of turned into an amazing weekend of figuring out what I was doing with a camera and professional motorsports.
When I got back to England, I wrote emails to blogs and all the motorsport marketing people. I just started throwing these pictures out there. Looking back on them, they were crap, I'm glad no one took me up on them. But what I did end up getting out of it was that I wrote a piece for one of the blogs that has since become really popular in the Formula 1 fan world. I wrote the article from a perspective of ' if you're going to a Grand Prix – how do you make the most out of your access?' A lot of people who go to the car races bring cameras. The number of cameras at car races is just out of this world. It is almost like one in three people have a professional DSLR. And in the Asian countries, if you to China or Singapore or Japan, every single fan is carrying a Canon 1D X and a 600mm f/4 – everyone is really serious about it. But, while they have the glass, no one is really doing that special with it.
So I wrote the article for this website, and it was like 'here are some tips from a guy who went to Monza and got decent pictures out of it. Here is what he enjoyed and try this next time you film a race'. The article blew up; it just got traction, and it honestly started building a small name for myself.
You shoot a lot of different types of motorsport events. What is your favorite to focus upon? What gets you most excited?
I love Formula 1. It is a sport and each week hundreds of millions of people tune into every single race. And the drivers are like superstars; they are really spectacular. When you are standing there in the pit lane during Friday practice or given access to the garage, it really is special, and it still gives me goosebumps to this day.
I'm not a fanboy, but at the end of the day you need to love what you shoot because it can grind you down. The travel alone is fun but exhausting. I never see my family. I never see my friends. I've missed weddings, birthdays, funerals. I missed my own grandmother's funeral two years ago because I was flying to China, and I couldn't leave. It just wasn't that easy to leave; it would have cost $4,000 to go home on a return ticket. You just miss so much, and you have to love what you do. I do love what I do; it is colorful, there are great fans, the places we go are amazing, the races are pretty good – it's just awesome.
We have spoken to a lot of action photographers who have had close calls. Have you ever been in a close call or dangerous situation while shooting?
I haven't really had anything that has been a serious close call. There are plenty of people out there that have had really close calls. The last time I had an issue near me was when I was at a 24 hour car race in France. I was sitting at a corner and shooting with my back facing almost completely to the cars – I could still see what was happening out of my right eye. I heard this almighty screeching sound and I knew what was going on. I turn my head, and there is a Corvette turned sideways and coming straight at me. I just grabbed my camera and hoofed it. I basically just threw everything and started running. The Corvette slapped the wall not too hard, but enough to move the barrier a little bit. The car then drove off. There wasn't that much damage to the car or barrier, but you never really want something like that could happen around you. So far, I've been pretty lucky, but at the end of the day I know that I can have a close call.
We have quite a bit of gear heads here at PetaPixel. Could you tell us a bit about your favorite gear to shoot with?
I shoot Nikon gear, and I love the D4. The D4 is just an awesome body and, to be honest with you, if I go out on track, I'll bring two bodies and a variety of lenses. I have a pack with a bunch of gear that I take when I go on track. Especially in a sports car race where I'm out for hours at a time you need to everything on you – be it memory cards, an air blower, or rain gear. I've also got zip-lock bags, rubber bands, and sunscreen. Even spray paint because sometimes we will spray paint fences because it will reduce the glare if you need to shoot through the fence.
But if I go out on track, if I start with two lenses, it is probably my 500mm that I love – you can just do so much with it. However, with F1 tracks, they are so big, and there is so much runoff. It is an unfortunate downside to the safety of the sport. They are pushing the media and fans farther and farther back. I totally get that it is for our own protection, but sometimes they try to bubble wrap us a little too much where it really isn't necessary in some places.
So, I usually have the D4 and a 500mm together, and then I'll have a D3s and a 14mm super wide. The 14mm wide is perfect to give the perspective of where you are and what you are doing. You want to do something wide that shows that atmosphere and the surroundings. So I love shooting wide as much as I love shooting super tight.
I wanted to talk to you about one photograph in specific. It is a top-down shot of a pit crew as a Formula 1 car comes into the frame blurred. Could you tell us a bit about how this shot was taken?
That was in Spain. They were doing preseason testing. The teams goes through vigorous testing and in F1 races, like any race, they spend millions of dollars to make the car just a half-second faster. And the easiest way to gain time on the track is to be fast in the pit. It is free time if your team is well oiled, and they can change tires super quick, then you are gaining that time back on the track. There are like 15 or 18 people surrounding an F1 car – you can see how many people are in that picture.
I was sitting above a pit crew, and I knew they were going to do a pit stop because they came running out with tires. Everyone has done the faster shutter speed shot to capture it perfectly still and tack sharp, but it doesn't really show how much movement there is in it and how fast the car is coming into the pit. These cars are going 60mph right at you and then stop on a dime. They have to be millimeter perfect. If they are not, then you are losing time because everyone has to move to the car.
So I slowed the shutter speed down to a 15th of a second and wrapped the camera straps around my arms as much as I could. I don't even want to imagine what would have happened if the camera or lens would have fallen. I'm probably 40 or 50 feet above this car, and I have a 24-70mm lens, and I'm zoomed in at 40-50mm. I held the lens itself to the camera just in case a pin should pop. I just didn't want to be wondering what would happen. Then I just started firing, straight down on the pit crew. It happened so quickly, I probably got five frames and that was the best one.
It is wonderful. I found the shot absolutely beautiful.
It's one of the things I love about motorsport. The biggest compliment I get when I talk to people because motorsport is not everybody's cup of tea, is that they didn't know motorsport was that beautiful, and that I make it look beautiful. Forget the noise and smell, it is colorful, there is a lot of it that makes beautiful photographs. You could do the same thing every day for 100 years at the same race track given enough creative talent. You just have to use your eyes.
I love when friends and family who don't give a flying flip about motorsports tell me that my pictures are beautiful because motorsport is beautiful. I've shared what I love about racing in a way that anybody can understand. It is just a landscape with a car in it – that is the ultimate goal for me.
If someone is interested in motorsport photography, what would you recommend they try doing to get into the field?
I did take a weird way in, but the recipe really isn't different than any other form of photography. At the end of the day, photography is a business first and foremost – it is an art second. You have to pay for the entire thing if you want to be a professional photographer. So, being skilled and making it finically feasible is the first thing.
Also being able to network with people. Wherever it is that I am in my career, I've gotten there by networking with people and being a professional from day one. I'm definitely not perfect, I've burnt plenty of bridges, but I've built many more.
One of my best clients is Lamborghini; they are probably the most significant part of my pay. The reason that I got that work is that in 2012 I went to a friend's wedding, and he put me next to the marketing manager for Ducati Motorcycles. We sat down together, and he ended up asking me if I wanted to shoot an event for him. And it was really good pay and a really prestigious event, I mean it was a truly a once in a lifetime opportunity.
I just made interesting pictures, but also was professional and an individual. Don't be a cookie cutter: a boring nothing special person. So when his boss went to Lamborghini, I put in a bid to be the series photographer for the Lamborghini Super Gallardo series and when the guy saw my name on there he was like 'We have to have Jamey'. That is what networking did.
The same thing with F1. All the work I did came from one dinner that I had with the guy I work with now. He isn't just my boss; he is a really good friend and mentor. He is a friend and a boss – everything I could ever hope. He is also a fantastic photographer. But the reason I work for him is that we went to get pizza and beer one night when I was in Spain, and we hit it off. When he asked what I wanted to do, I told him I really wanted to be a Formula 1 photographer. So we kept in touch, and thxen we started working together. That's all it is – networking. It is who you know, and I think that is everything in life. Some people just don't have the people skills, but when someone who does have the artistic side what bothers most motorsport photographers is when people say 'Great, but I could do that if I had the access."
It is not about the access. Truly, at an F1 race, most of us – there are probably 80 photographers that are full time credentialed – on Friday practice or Saturday morning will all be up in the grandstands shooting weird different creative s**t. Shooting at a 5th of a second through the crowd or from the grandstand or through the trees or somewhere that anyone with a ticket can go. It does not take a special ticket. We have the experience to look at a scene and try something different and know maybe it will work and maybe it won't. But it is fun; that is the fun side of it – to go shoot stuff that you don't need the ticket.
So when people are like 'well I want to do this, but I don't have the access' I think that is a really poor excuse for not coming home with a really interesting set of pictures. Tell a story, tell your story about what your weekend was like. Bring an 85mm and a 70-200mm; you'd be shocked at what you could do. Portraits of fans or shooting really slow shutter speeds of cars going past you. Use the light, there is so much to do and you don't need access to do it.
The access is just like a bonus. It makes our jobs a bit easier, so we don't always have to fight with doing weird creative stuff. We just go trackside and shoot through a hole, but it is a designated hole. You are all in the same area which doesn't necessarily make it fun or easy when you come home with the same stuff, which is why we love going up in the grandstands and shooting something different because we can stand wherever we want. There are so many times when I remember a gaggle of photographers standing in one place, and if you move 20 feet you get something different and maybe it will be good or maybe it won't. At least you tried.
Your Instagram account has become quite popular. Can you tell us more about how you use Instagram in your work?
Instagram seems to be the way forward in my eyes. Technically I have 13,000 likes on Facebook but if I post a picture, the same photo that I post on Instagram, it might get five or six likes and seen by a tiny minuscule fraction of the people that like my page.
It kind of annoys me when people are Instagram purists, and they only want it to be from an iPhone or Android device. No, I'm going to use whatever way I can get myself in front of the right people whether it is a DSLR shot or an iPhone shot. In the last two weeks, I've only regularly started posting stuff from my DSLR. Prior to that, I was shooting with an iPhone because it is a really fun way to do something different and to show that you don't need the access or the gear. You can do interesting stuff with your iPhone and stuff like VSCO Cam or just editing with the iPhone editor – it is super simple. Instagram is a great way to connect with people, and it is a great way to show photos. For me, it is absolutely the best platform out there. The thing about social media is that it is free, the only thing that it takes is time and not that much time.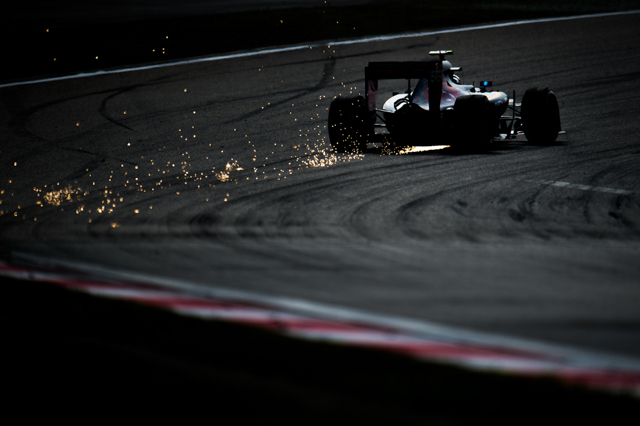 I get people, generally older photographers, who make a sarcastic remark like 'Did you get paid for those likes?' And, well no, but someone who did like the picture emailed me and said 'Hey, we want to run this big in the next issue of road and track.' So, yeah – that paid. Does that count? It is crazy for me to think that people don't use it. It is there, and it is free and it doesn't take much time at all. I got paid when I was working on two different accounts and made a not insignificant amount of money from posting on Instagram. I don't really understand it, but as long as its working – I'm going to keep doing it. The same with 500px, I've gotten work, I've gotten genuine editorial and commercial work off of 500px.
Where do you see yourself in the next five to ten years?
I love what I do, and I don't know where I want to be. I've been a full-time no side job photographer for a little over a year now and prior to that I was doing some customer care work for a company on the side and I wold travel. I also have a full-time job with a magazine in Charlotte, so I do a lot of food photography and a lot of portraits.
But I think the ultimate goal is that I can stop saying yes to all the jobs that get thrown my way because photography is hard, and you take whatever comes at you no matter what it is or what it pays. Those little jobs pay the electric bill or the cell phone bill – it all adds up. I want to start being able to pick and choose where I go and only doing the stuff that interests me and that I love. At the end of the day, I want to be able to say no to the stuff that I could give to someone else and who might need the money.
I guess that is not a quantifiable answer, but it is the best I can give because I'm honestly shooting everything that I ever dreamed. You can't put a price tag on it – money can not buy the experiences that I've had.