Roundme Offers Virtual Tours of The World Through 360-Degree Photos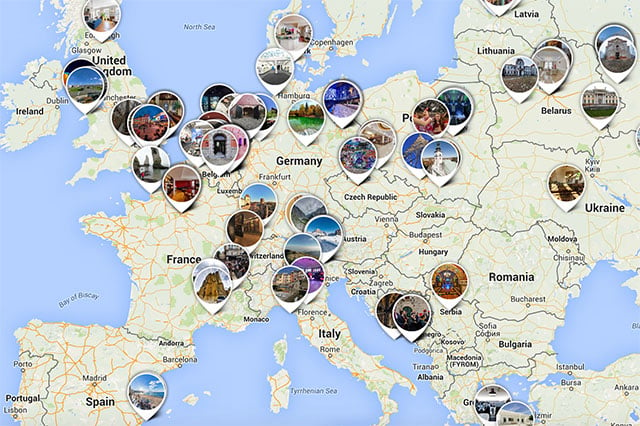 We are on the fringe of widespread virtual reality that can truly captivate our minds and take us places we've only dreamt about. Services such as Roundme continue to bring these worlds a step closer every day. By utilizing a network of 360-degree imagery and a platform designed for professionals, advanced virtual tours are only a tap away.

Where would you like to go? Beijing? London? Tokyo? Roundme is an application for iOS that can take users to different destination by utilizing beautiful panoramic imagery and a feature the company is referring to as 'portals'. Take your time to view and enjoy a beautiful space then, when you are ready, look into a portal and be transported to a completely new location.
Roundme not only shows you places around the globe, but it lets you explore them. In addition to portals, Roundme features interactive 'hotspots' of content which allow viewers to learn more about the space around them. Best of all, the app is free and much more affordable than actually flying to your ideal destination.
Once you have explored your favorite landscapes by viewing editor's picks, currently popular, and newly uploaded destinations, you can begin to create your own virtual spaces. Use the included iOS application to capture the world around you or head to your favorite web browser and upload what you have already captured.
Some businesses have already begun to use Roundme as a way to allow customers to virtually tour hotels, arenas, or restaurants. Imagine being able to completely tour a hotel before booking a room, or being able to take a closer look at restaurant dishes before you purchase them.
To get started, you can either download the application for iOS or view Roundme directly in your favorite web browser. Roundme is compatible with virtual reality headsets such as Google Cardboard or ZEISS VR ONE for a fully immersive experience.