Google+ Photos Shutting Down Starting August 1st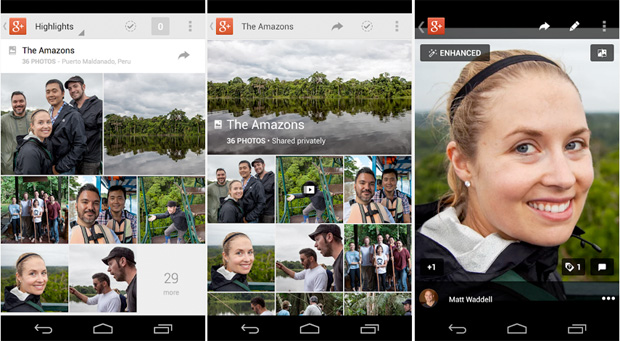 It's out with the old and in with the new: Google today announced its plan to shut down its Google+ Photos service after the launch of Google Photos back in May.

"In an effort to ensure everyone has the best photos experience" it can deliver, Google will be shutting down Google+ Photos starting on August 1st, 2015. The Android app will be the first to go, and then the Web service and the iOS will follow.
The apps and websites may be going away, but your photos and videos will still be available through Google Photos — simply download the new app or visit the Google Photos website to make the simple switch yourself.
If Google Photos isn't your cup of tea and you'd like to move your photos elsewhere, the company also reminds you that you can export all your content from the service using Google Takeout.
The emergence of Google Photos has been an interesting journey for Google. After acquiring Picasa in 2004 and offering photo storage through Picasa Web Albums, it was rumored in 2011 that Google would rename the service "Google Photos" and offer unlimited storage.
Two years later, Google did make a big switch, but instead of launching Google Photos, it switched its online photo services over to Google+ Photos.
It took two more years, but Google finally did launch Google Photos and its unlimited storage (with resolution limits) in May 2015. If the original rumors back in 2011 were true, then the switch from Picasa Web Albums to Google Photos was a trip that took four years and a detour through Google+ Photos.